See What Caused This Kart Racer to Get A 15 Year Ban From Racing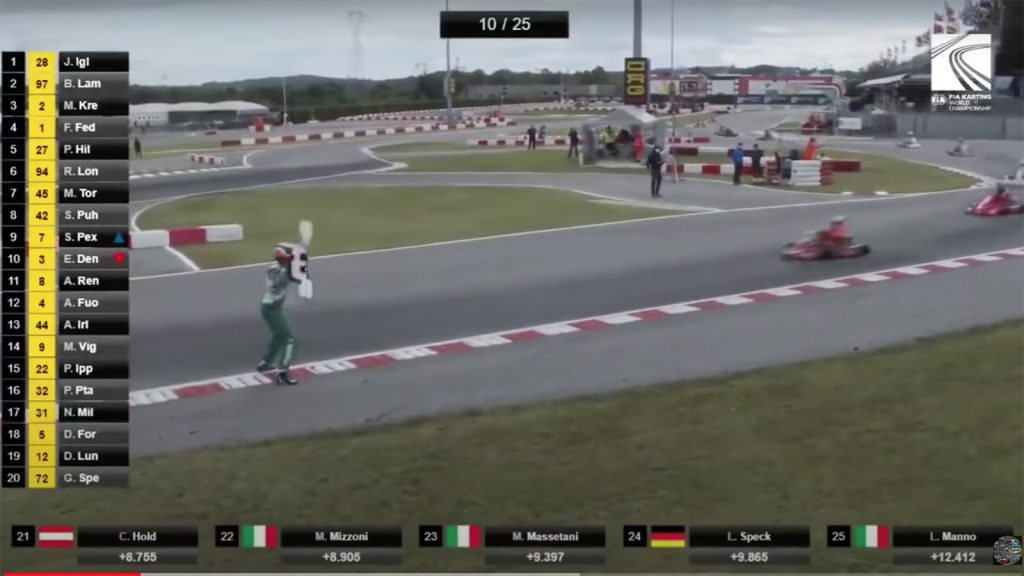 In sports, you often question the power of authority when a ref issues technical fouls for an act in the heat of the moment. After all, sports are among the most passionate of all the professions, and when a basketball player argues a call or a race car driver gets bumped off the course, you can understand their frustrations because of the fiery passion involved. However, one kart racer took it too far, which earned him a 15-year ban from the sport.
In October of last year, kart driver, Luca Corberi, set the internet ablaze with his actions when he recklessly threw a piece of his kart at an arch-nemesis. Passion aside, his actions earned him obvious scrutiny from other racers and sports officials, but it was still hard to believe when the Italian racer received his punishment – a 15-year ban from any type of motor racing, including anything from karting to Formula 1.
We understand the passion involved as some of us are former kart racers, but there's a fine line between frustration and endangering your fellow racer's life. We're sure if he could go back and do it all over again, he would, but now he's dealing with the consequences of his actions, which are warranted. Immediately after the incident, Corberi vowed never to race again.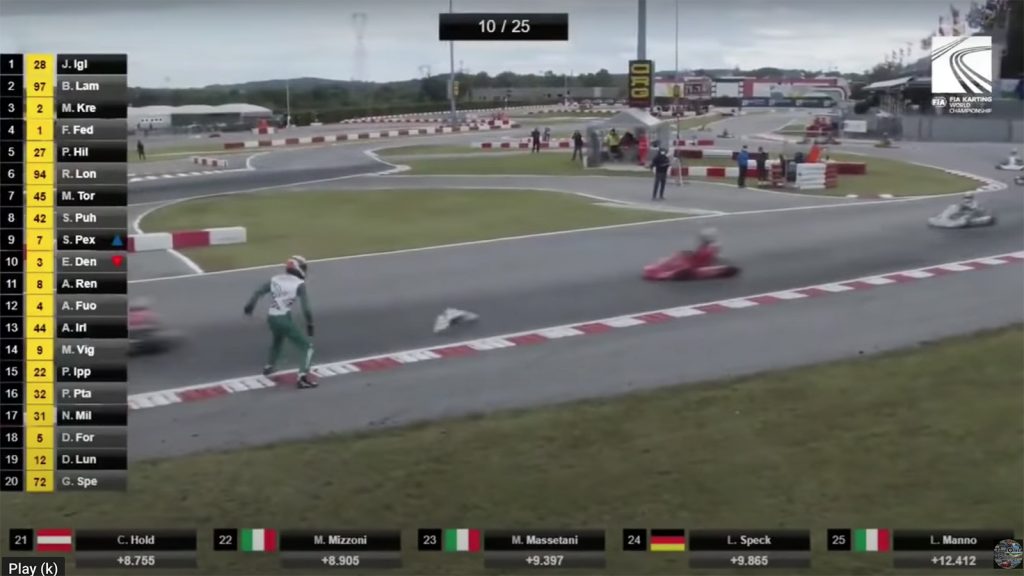 According to the outlet Autosport, Corberi's team tried its best to reduce the ban to one racing event but was met with obvious resistance. In a bizarre attempt at a defense, his team tried to bring up similar guidelines for cross-country skiing – since they're so similar and all – and claimed an athlete was only suspended for one competition for assaulting another competitor. 
If you're trying to overturn a decision, bringing up other instances of violence in sports probably isn't the best course of action – we'd fire that person if they were in charge of our PR.
As you can imagine, FIA probably heard the testimony, laughed, and upheld the 15-year ban, which doesn't seem like an adequate punishment since Corberi already claimed he would never race again.
If you're unfamiliar with the incident, Corberi is on video throwing his front bumper at competitor, Paolo Ippolito, during a nationals race at South Garda Karting Circuit in Lonato, Italy. In the video, it's obvious the move was calculated as Corberi waited until Ippolito drove around the corner to throw the bumper. He missed Ippolito but managed to hit an innocent driver who had nothing to do with the incident.
As if the incident wasn't bad enough, Corberi caught up with Ippolito at parc ferme when the race ended, shoved him to the ground, and attacked him violently. There's no room for this in sports, so a 15-year ban, while stiff, doesn't seem like enough. Good riddance.
Read More from PowerNation
Latest PowerNation Episodes