Protect Everything With The Covercraft Family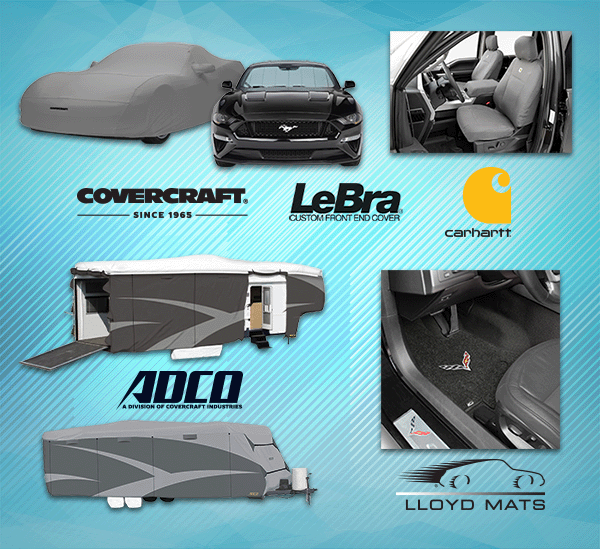 Protect your car, truck, or trailer from the ravages of Mother Nature with help from the Covercraft family of products. Covercraft makes a large range of vehicle covers, seat covers, and dash mats for most everything on four wheels. ADCO trailer covers, tire covers, and propane tank covers protect your camper or car hauler trailer from the outdoors. LeBra front end and hood covers protect your vehicle's paint from bugs, mud spatter, and road debris. Lloyd Mats offers a wide selection of floor mats to protect your vehicle's carpet from water, dirt, and greasy French fries. It's a one-stop shop for vehicle protection!                             

A good car or truck cover is essential for winter storage.
For many of us, though, the need for good vehicle covers extends beyond the winter months. We're looking to protect our rides from spring pollen, summer sunshine, fall leaves (and falling acorns). And we may not have the garage or garage space to provide the protection.
Even if we are fortunate enough to have a three-car garage, we may require the added protection of a car or truck cover to protect against dust build-up or moisture—or maybe even dings and scratches from the kids. The key to picking the right cover—and there are a lot to choose from—is an honest assessment of your climate, surroundings, and driving habits. Continue reading cover tech from Summit Racing.