Soon, You'll Be Able To Buy A New Hyundai On Amazon Like It's A Toaster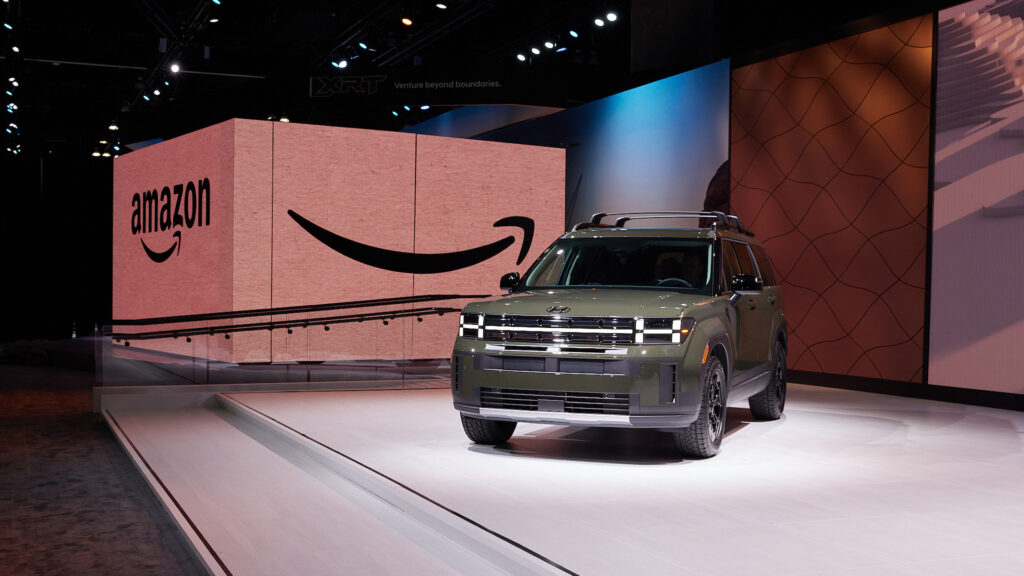 With the holidays coming up, there is always an uptick in online shopping. With Amazon being the top online retailer, you can purchase literally anything. From home appliances, clothes, furniture, dog food, and very soon… a Hyundai.
Amazon Joins Forces with Hyundai
That's correct, Amazon and Hyundai Motor Company announced in a new partnership that future customers will be able to purchase Hyundai vehicles online in the U.S. starting in 2024. The announcement was made at the 2023 Los Angeles Auto Show in which Hyundai also named AWS (Amazon Web Services) its preferred cloud provider to help facilitate digital transformation. In addition, the next generation of Hyundai vehicles will feature Amazon's Alexa Built-in experience as an onboard digital assistant.
Watch the full announcement in the video below:
"Hyundai is a very innovative company that shares Amazon's passion for trying to make customers' lives better and easier every day," said Amazon CEO Andy Jassy. "Our broad, strategic partnership should do just that, from changing the ease with which customers can buy vehicles online, to making it simple to use Alexa in Hyundai vehicles for entertainment, shopping, smart home adjustments, and calendar checks, to enabling Hyundai to transform their customer experiences and business operations by moving to AWS. We look forward to inventing together for many years."
"Partnering with one of the world's most customer-centric organizations unlocks incredible opportunities as we continue to expand our portfolio, grow our sales network, transition to electrification and realize the future of smart mobility," said President and CEO of Hyundai Motor Company Jaehoon (Jay) Chang. "Amazon is the ideal partner to help realize our vision of progress for humanity, including improving how people and goods move more efficiently and sustainably. Hyundai is the first automotive company available for full end-to-end transactions in Amazon's U.S. store and this is another example of how we continue to push for ways to elevate the customer journey together with our outstanding retail partners."
Can Ordering a Car Online Work?
It should be noted that customers who purchase a new Hyundai through Amazon won't have it delivered to their doorstep in a big cardboard box. Instead, once they have selected their vehicle from a Hyundai dealer's inventory, they will be able to pick up their vehicle at its physical location like any other customer who visits a dealer.
Purchasing a vehicle online has not always been as easy and convenient as ordering pizza delivery. Online auto retailer Carvana has appeared in the news numerous times over instances of poor customer satisfaction, including one man who discovered that the truck he purchased was actually stolen.
Read More from PowerNation
Latest PowerNation Episodes