How We Brought The '90s To The Modern Age with Our "Old School Sierra" Project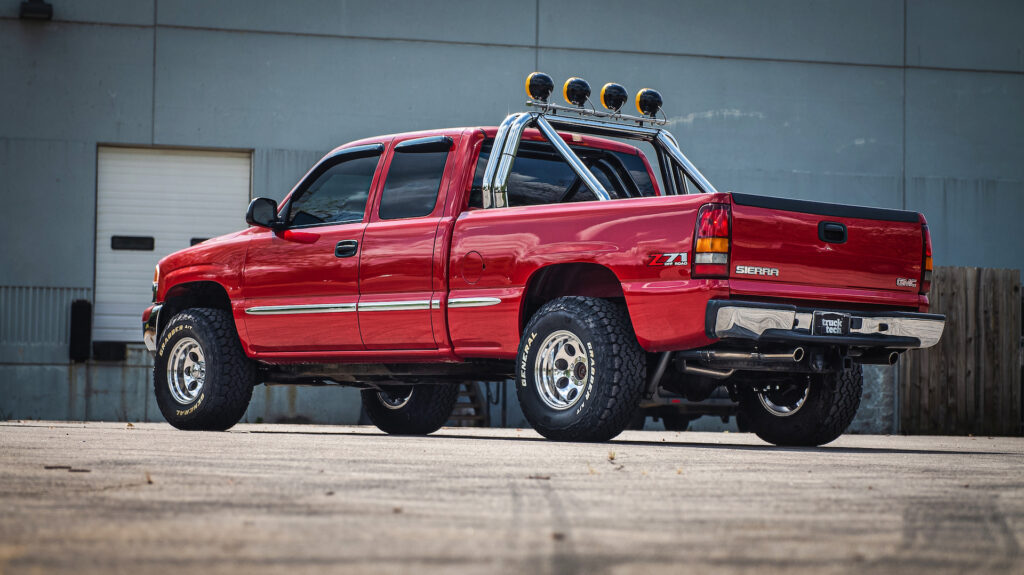 A few years ago we embarked on an exciting project named the "Old School Sierra", a retro-themed build of a 2002 GMC Sierra 1500. This truck, chosen for its reliability and popularity, was seen as a perfect blank canvas to craft an early 2000's truck with a mid '90's aesthetic. With 250,000 miles already on the odometer when we picked it up, this Sierra was in surprisingly decent shape. Despite a few clunky parts that demanded thorough care, the truck's 5-3 engine was lauded for its zippy performance and reliability.
Bringing The Old School to Our Old School Sierra
Moving into the nuts and bolts of the build, one key addition was a Go Rhino bed bar sourced from Summit Racing's catalog of truck accessories. This stylistic upgrade, while not intended for enhanced collision or roll-over protection, perceptibly nailed that classic '90s aesthetic. Another major modification was the installation of the four KC Daylighters, coinciding well with the throwback vision. The iconic nature of these lights helped cement the project's tribute to the mid '90's trends, along with other popular modifications such as stock wheels, exhaust, and intake.
Mechanical Updates
Accessories aside, we shifted our focus on our Old School Sierra to more mechanical and performance upgrades. First, a posi rear end, dual exhaust, and a rebuilt front suspension were installed. Furthermore, a Flowmaster American Thunder dual exhaust kit was added to the 5-3 engine. A highlight was the thorough suspension rebuild. The worn-out front suspension was meticulously replaced with new components, and the whole process culminated with the re-installation of the torsion bar keys.
The Grand Finale
The final part of the build covered the application of mid '90's flair through long tube headers, and the exhaust manifold was replaced, enhancing the engine's airflow to increase its power. With such extensive attention to detail in both mechanical upgrades and stylistic touches, the Old School Sierra project was a testament to our passion for vintage vehicles.
Read More from PowerNation
Latest PowerNation Episodes