New Corvette with Less Than 300 Miles Captures Valet Driver's Joyride On Camera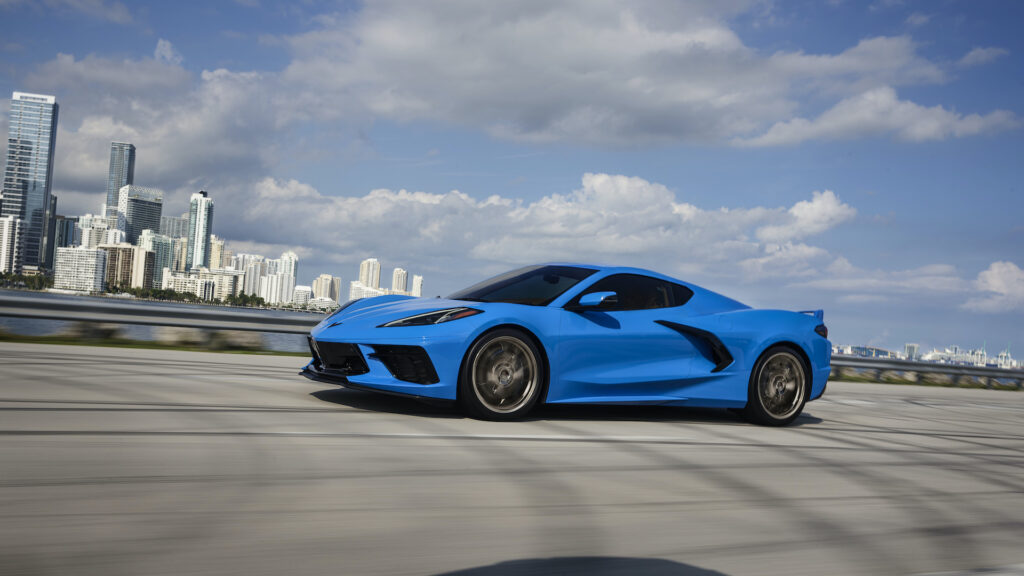 We all remember that scene from Ferris Beuller's Day Off when the two valet drivers take Cameron's dad's 1961 Ferrari 250 GT California Spyder out for a joyride while he, Ferris Beuller, and Sloane play hooky.
Well, the owner of a 2023 Chevrolet Corvette Stingray is feeling a degree of what Cameron's dad must have felt when he decided to hand the keys over to a valet service at the Birmingham-Shuttlesworth International Airport in Alabama. When he returned to pick up his Corvette, he discovered that one of the valet drivers decided to take his car out for a joyride as soon as it was dropped off.
RELATED: Dashcam Video Shows Man's Cadillac CT5-V Blackwing Get Wrecked By Valet During a Joyride
Corvette Mischief Caught on Camera
Too enthralled by the power lying underneath the hood of this Corvette, the valet driver failed to realize that it was also fitted with a Performance Data Recorder and dashcam. This meant that the car captured his entire joyride, the fact that he pushed it beyond 6,000 rpm in as little as four miles, and a phone conversation that has him admitted to joyriding in other cars as well.
As reported by WVTM 13 News, the valet driver is seen taking the Corvette out for a four-mile lap around the airport. While the four miles isn't the main cause of concern for the owner, it is more of the overly aggressive manner in which the valet driver drove it.
The 2023 Corvette Stingray, much like other new sports cars, requires a 500-mile break-in period as recommended by the manufacturer. This means that the engine should not be pushed beyond 4,000 rpm with less than 500 miles on the odometer. Any performance vehicle that was poorly broken in can likely experience more mechanical issues in the long run.
So What Happened?
After speaking with the valet company following viewing the footage, the owner of the Corvette was promised that the company would take care of any future repair bills if anything were to go wrong with it. That was until he received a letter saying that the company would not be accepting any liability for any issues that may occur. Then they doubled down by refusing to accept any wrongdoing as there was no damage done to his Corvette during this joyride.
According to officials at the Birmingham-Shuttlesworth International Airport, they said they are "looking into this matter and of course, will cooperate in every way possible to ensure that the responsible parties are held accountable for any misconduct." The owner of the Corvette was later informed that the valet driver at the center of this incident had been terminated from the company.
Read More from PowerNation
Latest PowerNation Episodes