Let's Button-Up Our Royally Slammed Lo-Fi S10 Mini Truck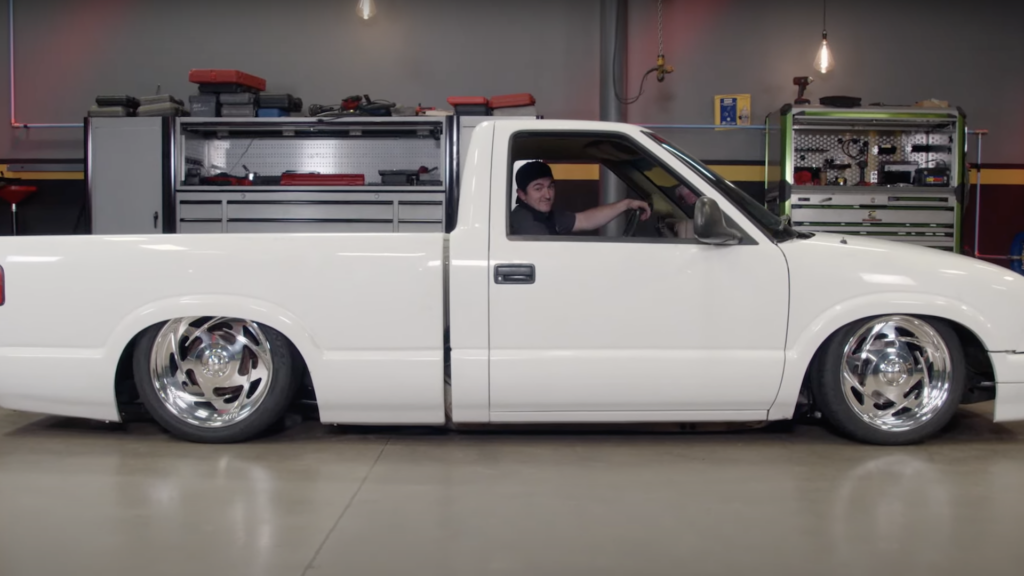 As our Chevy S-10 mini truck project has been coming along, it had to undergo several upgrades and modifications to take it to the next level. That, of course, is slamming it!
CLICK HERE TO WATCH THE FULL EPISODE
What To Do Before Slamming a Truck
Of course, the most important aspects of this modification is the suspension wiring and the steering. When we allow the truck to lay frame, we need to make sure there aren't any problems preventing either of these from working. First, we installed some enhanced steering kits to offset any potential toe-out problems linked to low-riding heights in S-10s. Additionally, angle iron is fashioned to serve as a mount for the shocks, which are then bolted to the truck's back A-arm.
Next, we had this mini truck's dents repaired through an advanced method called Paintless Dent Removal (PDR). This involves gaining access and leveraging dents from the rear without causing damage or needing to repaint; the area is massaged back to its factory specs using specialized tools. The process maintains the truck's factory finish while ensuring its longevity.
Once the PDR was completed, we replaced the mini truck's brake pads with an upgraded set from EBC. We also installed a new cast-iron rotor to replace the current rusty one, opting for EBC's BSD Sport Rotors. A unique preparation and application process is used with a coating to prevent any rusting once the modifications have been fitted onto the vehicle.
Mini Truck = Big Win
Finally, after long last, we removed all the flashy accessories of our truck, including rhinestones and cheap plastic hood scoops to enhance the truck's overall appearance. For the exterior, our plan is to restore the present paint job and remove the original badges on the doors. Soon, our mini truck project will be one big success!
Read More from PowerNation
Latest PowerNation Episodes