Man Merges a Pickup and a Boat into a Street-Legal Shark Truck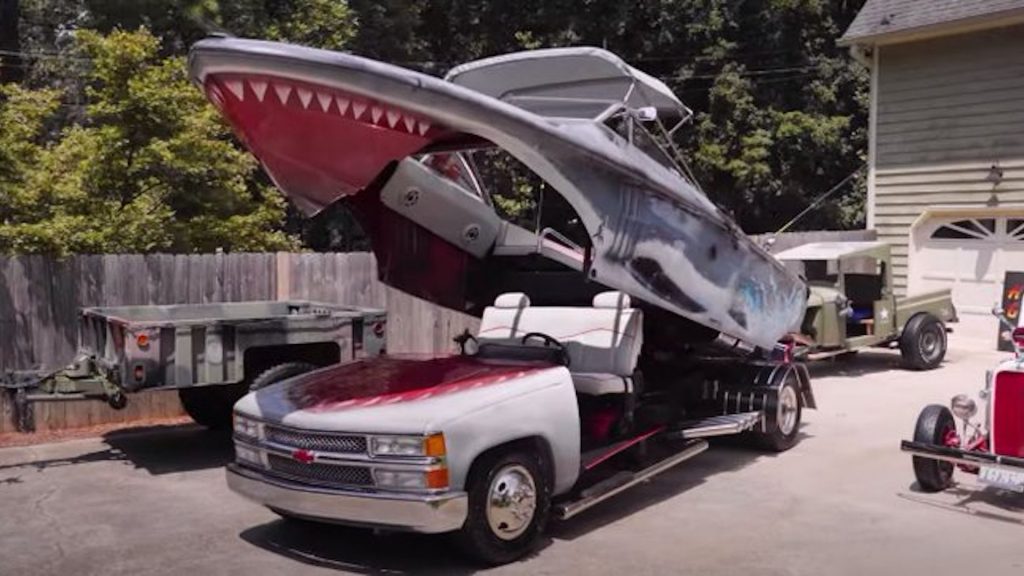 It's a truck. It's a boat. It's a land shark!
Normally every car guy has that one project car in their garage that they've been working on for years. But for Kurt from Woodstock, Georgia, he had a Frankenstein's monster-type vision for an old Chevy 3500 work truck and a 24-foot boat that both made their way into his shop.
Fully-functional, as well as street-legal, the Shark Boat Chevy was built almost entirely by Kurt, from cutting out the boat, lowering the suspension, and even the custom shark teeth paint job on the boat and truck hood.
The Shark Boat Chevy is also loaded up with a variety of extra features, including four exterior cameras, fishing poles, and a giant lap bar in place of seatbelts.
Kurt also mentions that he actually treats the Shark Boat Chevy as his daily driver, no doubt receiving lots of attention, as well as reactions ranging from fascinated to confused.
Read More from PowerNation
Latest PowerNation Episodes