Experts Believe There Could Be a Spike In Deer Collisions in November 2023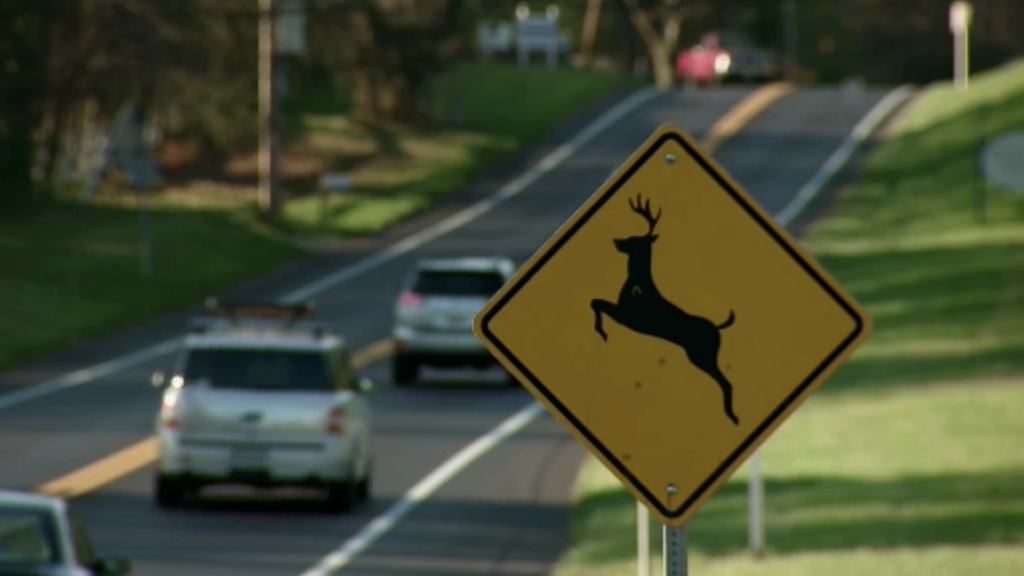 Insurance companies have noticed a trend of there being a spike in claims related to deer collisions and animal strikes every November since 2013, and there is a chance that they will happen again.
RELATED: The Top 5 U.S. States With The Highest Roadkill Collision Rates
According to a report by the Insurance Institute of Highway Safety (IIHS), November always sees a large increase in animal-related insurance claims at a rate that is twice the yearly average, based on data from insurance claims from 2013 to 2022 that was conducted by the Highway Loss Data Institute.
Why Are There More Deer Collisions in November?
This spike in deer collisions coincides with that November typically falls under mating season, when deer are most active. In contrast, August is the month that sees the fewest animal strike insurance claims.
November is also the month that sees its most severe deer collision insurance claims. Over the course of ten years, the average cost of an animal strike in November was $4,600. February, the month with the least severe crashes, saw an average cost of $3,522.
Although the data does not specify the exact kind of animal involved in these crashes, the pattern and frequency of animal-related crashes and the increase in deer activity strongly suggest that most of these incidents involve larger animals, rather than smaller animals like rabbits, raccoons, skunks, and squirrels.
National animal strike claim frequency, January 2013-December 2022
Claims per 1,000 insured vehicle years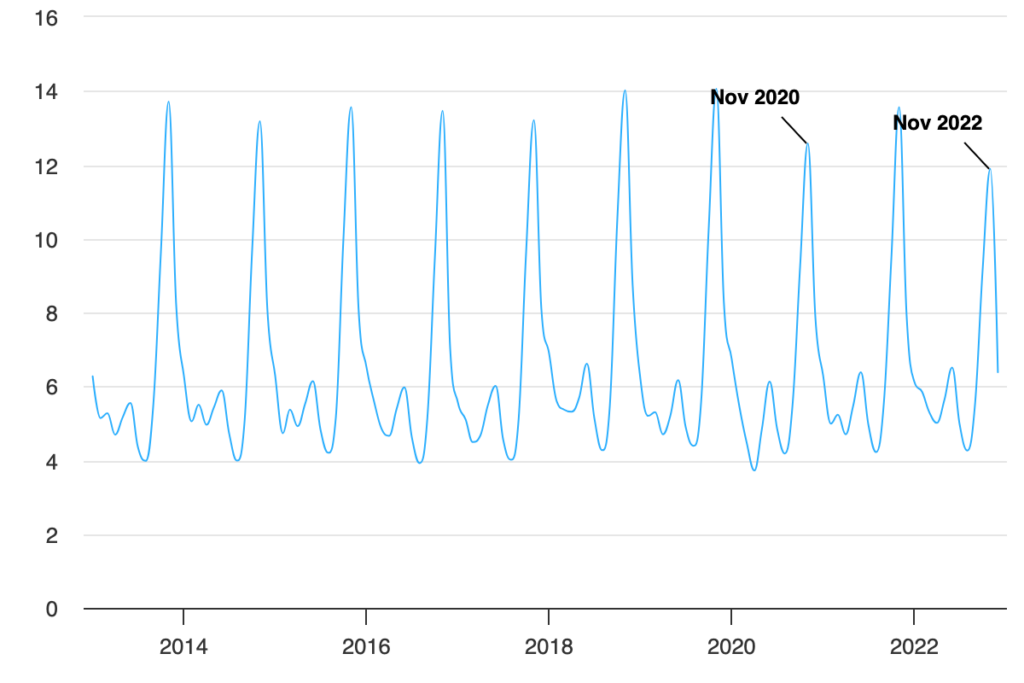 Read More from PowerNation
Latest PowerNation Episodes