GM Teases Future Off-Roading Rival for the Bronco and Wrangler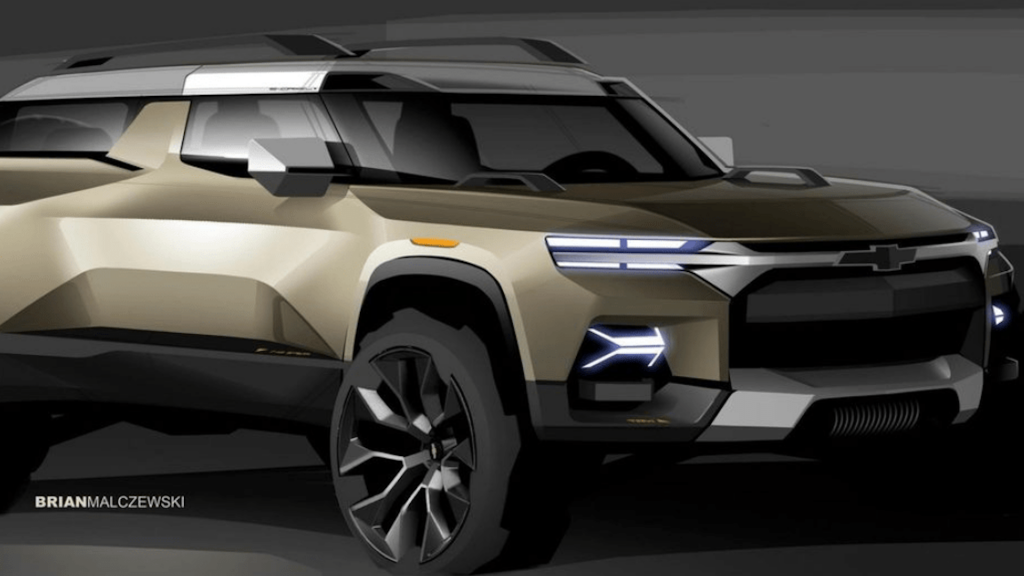 Usually off-roading SUVs like the Ford Bronco and Jeep Wrangler are the ones having all the fun playing in the mud and the muck. And while both of these models have had an ongoing rivalry like the Red Sox and Yankees, it appears that General Motors has intentions of disrupting the market with a future dirt trail-bound vehicle of their own.
In a post shared to GM's design Instagram account, the automaker reveals the concept art for an unnamed off-roading SUV, describing it as "tough and mighty." Some GM fans believe that this future vehicle could be an adventure version of the current Chevy Blazer, an opportunity that could grant more of an "edge" to the suburban/commuter SUV. Then again, it could grow into an entirely unique model of its own.
This new model would be the latest addition to GM's lineup of off-roading SUVs, like the Chevrolet Tahoe, Suburban, Trailblazer, and the GMC Hummer, Terrain, and Yukon.
Read More from PowerNation
Latest PowerNation Episodes