General Motors Considering Developing an Electric Compact Truck to Rival the Ford Maverick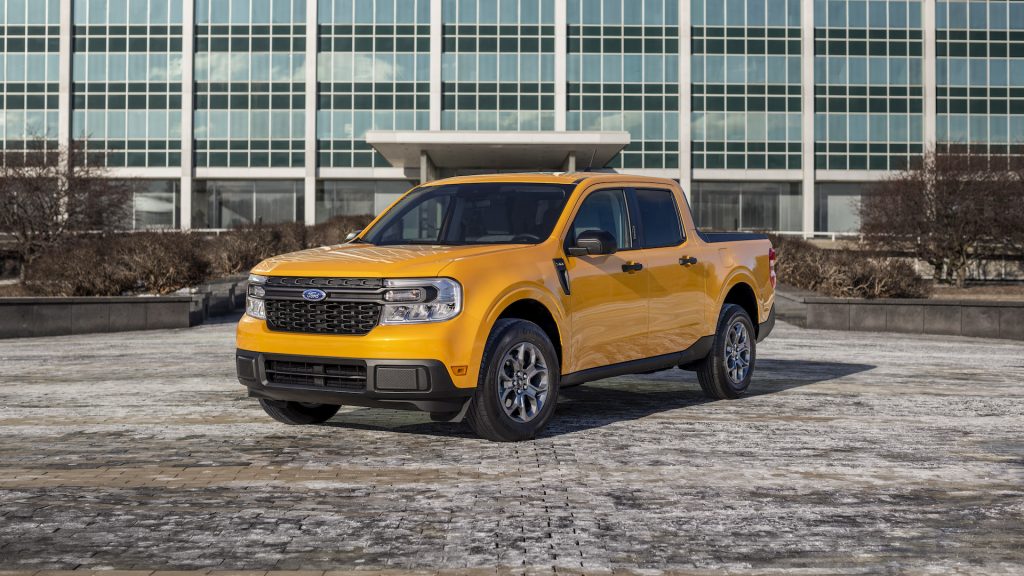 With the Ford Maverick being one of the Blue Oval's top-selling pickup trucks, other automakers have been keeping a watchful eye and taking notes on what makes this compact truck such a hit among customers and critics. It has since been reported that General Motors is gauging customer interest in the possibility of developing a rival to the Maverick. But not just any regular rival… a fully-electric one.
GM is still in the exploration phase of an electric compact pickup truck. It will reportedly be smaller than the Ford Maverick and the Hyundai Santa Cruz, will have a 4 to 4.5-foot bed, two doors, low roofline, and a MSRP of less than $30k. It will be intended to appeal to its younger audience that will find both functional and recreational use for a sportier pickup.
GM officials are still in process of gathering input that would make this truck the ideal vehicle for its intended customer base. Although there is no defined timeline for when this compact EV truck will be produced, the automaker is eagerly collecting information while keeping the Maverick in its crosshairs.
Read More from PowerNation
Latest PowerNation Episodes