Ford May Consider Carbon Fiber Wheels For Future Trucks and SUVs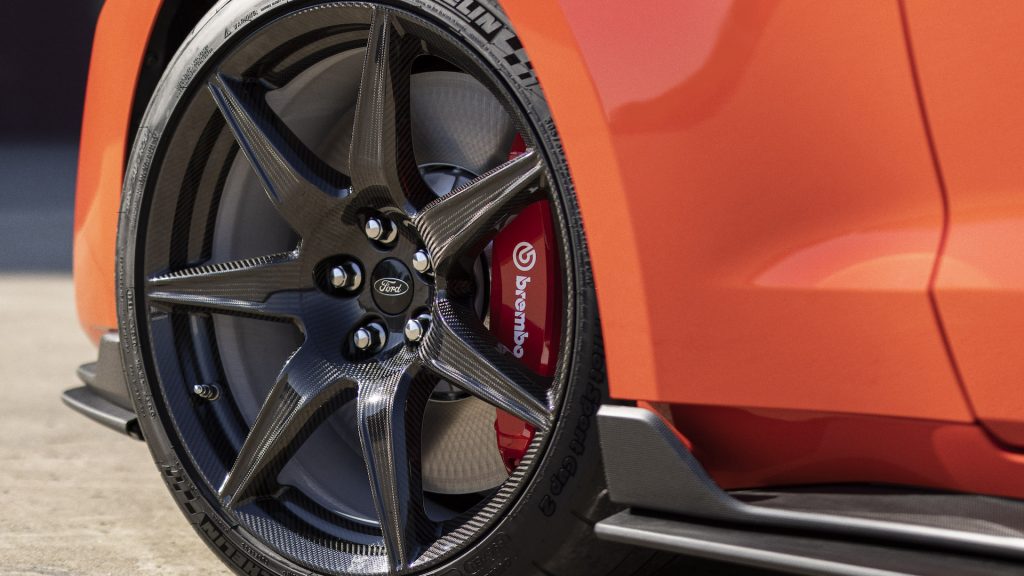 In an effort to reduce weight to improve performance in its line of sports cars, Ford began implementing carbon fiber wheels into some of its inventory. Now according to Ali Jammoul, Ford vehicle program director for icons and Ford Performance, that same technology may be making its way into Ford's line of trucks and SUVs.
Jammoul says that on top of reducing weight, customers are fans of the overall look and style of carbon fiber wheels. "It's weight savings. It looks great. And customers love it," says Jammoul at a recent Ford Ranger Raptor prototype event. "They're willing to pay. And you know, every time I looked at carbon fibre wheels, even though the volume is low, it made a lot of sense…So I'm very excited about it. And I think it's gonna be great."
Auto manufacturers are expected to start taking advantage of carbon fiber technology with the growing popularity of electric vehicles in an effort to drop extra weight without sacrificing performance.
For example, Bentley has a carbon fiber option available for its Bentayga SUV, which lightens the vehicle by 24kg (52.9 pounds).
Read More from PowerNation
Latest PowerNation Episodes