Ford Is Taking Horsepower From The 2022 Mustang V8 To Meet Emission Standards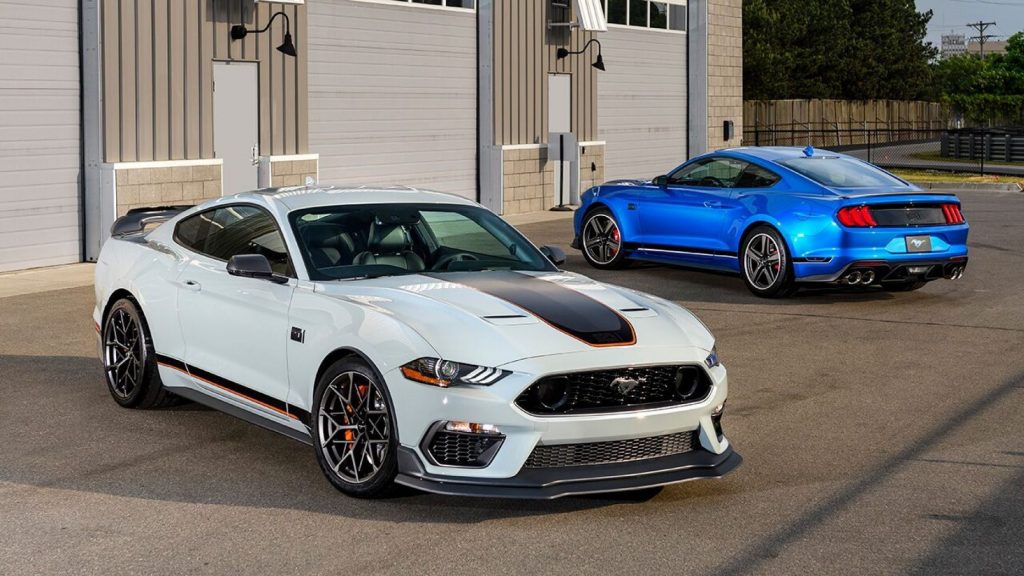 The Mustang's 5.0-liter V8 will lose 10 horsepower so Ford can meet ever-tightening emission standards.
It's reported that both the 5.0-liter V8-powered Mustang GT and Mustang Mach 1 will both be shorted some ponies when the 2022 models arrive. This means the GT will drop to 450 hp and the Mach 1 to 470 hp. As you can imagine, a similar drop in torque is expected as well.
The Drive was able to get a comment from Ford who said, "To meet more stringent LEV III regulatory emissions requirements, horsepower and torque have been reduced by 10 hp and 10 lbs.-ft. for 2022 model year Mustangs with the 5.0-liter V8 engine."
To make those changes happen, the 5.0-liter V8 engine's hydrocarbon traps were modified with a new mass airflow sensor location and updated engine calibration, according to a Ford spokesperson.
The Blue Oval isn't the only automaker having to make changes. Chevrolet is modifying the Corvette's 6.2-liter V8 and Dodge decided to not even continue the 710 hp Durango SRT Hellcat.
Read More from PowerNation
Latest PowerNation Episodes