Everything You Need To Know About the New 2022 Batmobile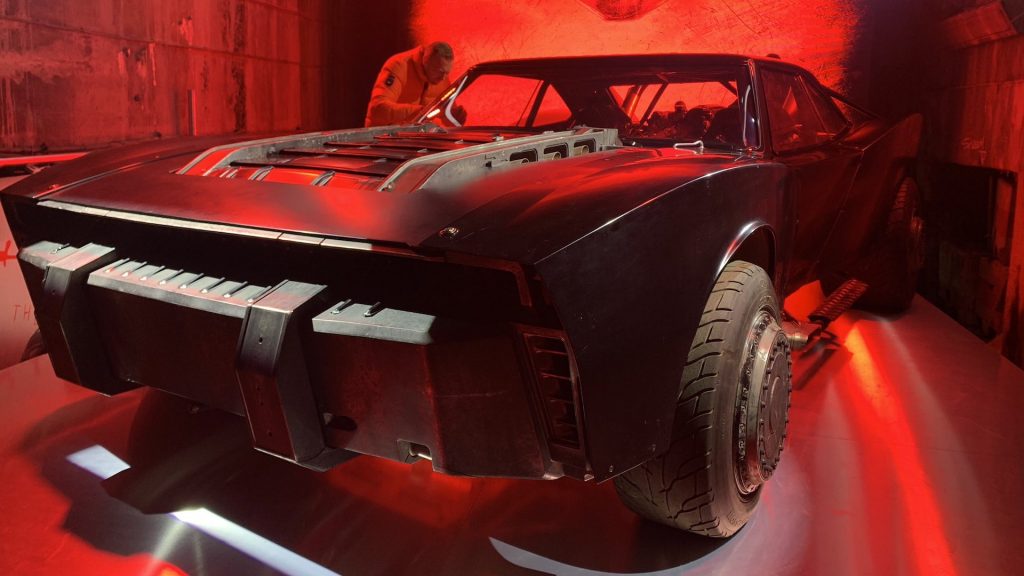 The Batman starring Robert Pattinson is one of the top films in theaters and among the many highlights showcased across the latest vision of the caped crusader is the new muscle car-inspired batmobile.
In an interview with GQ, director Matt Reeves describes the new 2022 batmobile as "a creature from a horror film. It's meant to intimidate." They wanted the new Bruce Wayne to be tinkering around with a car that is both retro, yet recognizable. Never mind some of the nuclear rocket car batmobiles we've seen in the past. This new batmobile needed to look like something a gearhead motivated by justice would build.
RELATED: Get a 360-Degree View of the New Muscle Car-Inspired Batmobile
Production Designer Robert Chinlund mentions that they took the roof of a 1969 Dodge Charger and built the new Batmobile around it, including adding a rear-mounted Chevy V8 engine with 650 bhp. However, some fans believe it may actually be a Dodge Hemi due to it being the only American V8 with coil-on-plug systems through the valve cover out of the factory. These are also the only coils with two hold-down bolts on opposite corners for its two spark plugs per cylinder.
There were a total of four batmobiles built for the film, including one that had gimbals, water dispensers, and even an easy-to-use electric version. That's right, an EV Batmobile.
Pattinson, who admits to not being a gearhead in any sort of way, still owns the same 2001 Chevrolet Silverado that he has had for the longest time. He even loves handing it off to valet drivers whenever he goes to a fancy restaurant. Rather than a Rolls-Royce or a Maserati, he's hitting the town in a 20-year-old pick-up truck with a hole in the door.
Read More from PowerNation
Latest PowerNation Episodes