Elon Musk Announces Cybertruck Release, Optimus Robot Production at Tesla's 'Cyber Rodeo' Event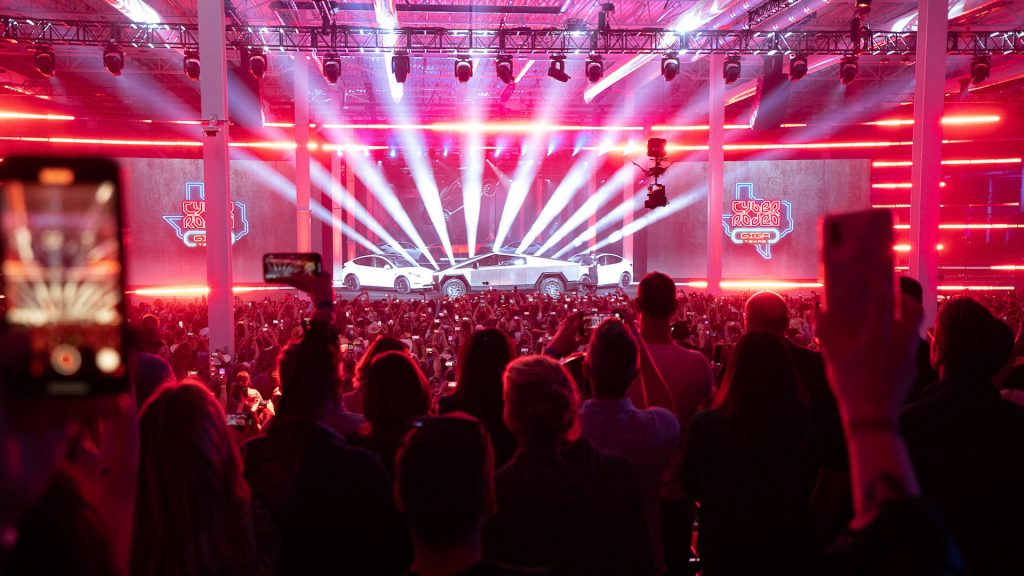 Elon Musk took the saying "everything is bigger in Texas" to heart at the Tesla Cyber Rodeo event in Austin, Texas to celebrate the opening of the Giga Texas factory. Taking the stage in a cowboy hat, dark aviator sunglasses to an excited audience of Tesla fans, Musk made a series of Texas-size promises Tesla plans to deliver in the near future.
The highly-awaited release of the Cybertruck has been on fans' minds for years since its debut in 2019. After a lot of patience and hard work, Musk announced that the Cybertruck will be available to consumers in 2023. He also revealed that the new Cybertruck will not have any door handles, implying it will come equipped with a sort of sensory feature that will unlock itself for the driver. "I think this will be our magnum opus," says Musk. "We're going to have an incredible Cybertruck product for you next year (2023). It's going to blow your minds."
They also managed to refrain from smashing the windows this time around.
Another big reveal was made at the event where Austin, TX will officially be Tesla's global headquarters. The Giga Texas factory is measured at 3,826-feet wide and 80-feet tall, which is equivalent to the size of three Pentagons and is the largest factory building in the world by volume.
Musk also intends on having their A.I. "Optimus" go into production in 2023, describing the robot as "safe" and will take the lead on accomplishing tasks "humans do not want to do." He also adds that the humanoid robot will usher in "an age of abundance."
Check out the full event below:
Read More from PowerNation
Latest PowerNation Episodes