Corvette Prototype Experiences "Thermal Incident" During Testing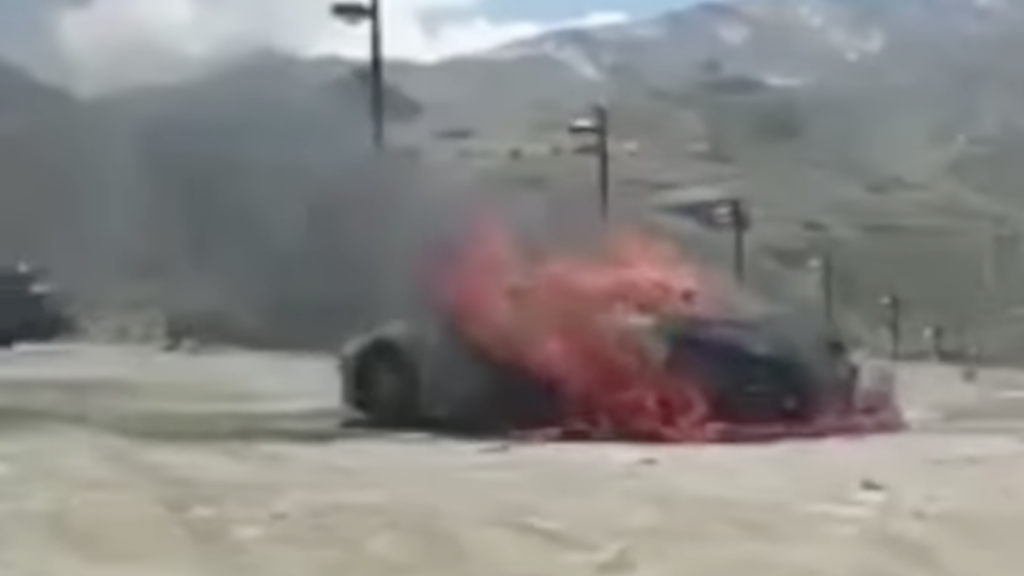 Testing vehicle prototypes comes with a lot of ups and downs. Sometimes they leave you thrilled and impressed, and other times it can be very challenging.
This was the case for a camouflaged C8 Corvette prototype that had caught fire during its testing in Spain. While many believed it to be the new Corvette E-Ray hybrid, Chevrolet denies this claim, saying that the prototype seen in the video experienced a "thermal event."
General Motors is not sure what caused the thermal event with the Corvette prototype, but it was enough to transform it from a fancy sports car to a pile of metal and ash. The video was captured by the Instagram account cochespias, which translates to autospies in Spain's Sierra Nevada mountain range.
Of course, this is all part of the testing process, as automakers would rather know about these potential hazards now rather than allow their customers to have to deal with them in the future.
GM states that part of the Corvette's testing was to undergo extreme driving circumstances by a supplier. It is still unknown what started the fire in the first place.
Read More from PowerNation
Latest PowerNation Episodes