This "Fast and Furious" Collector Lets Tourists Take Rides in Famous Movie Cars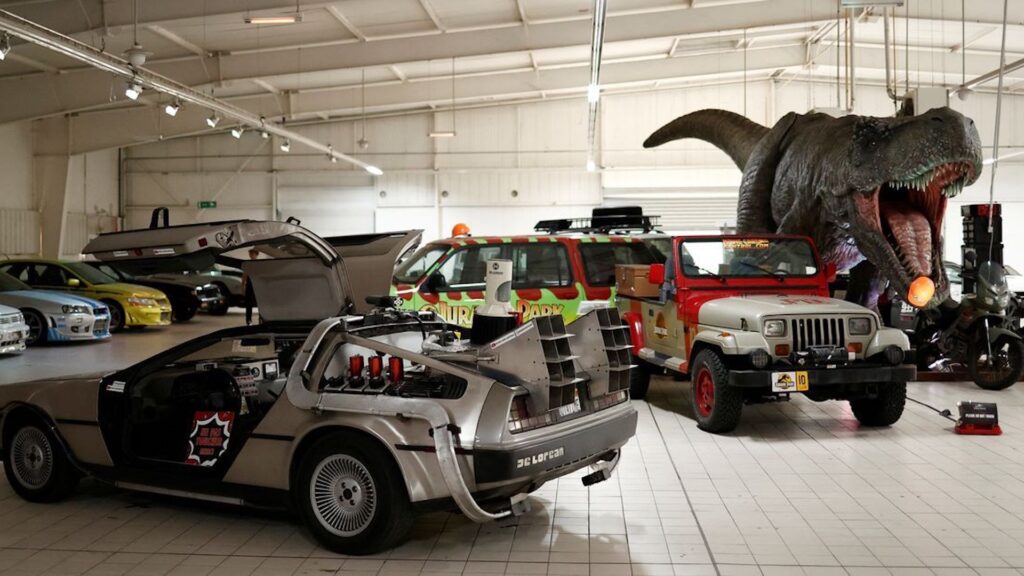 There are so many famous movie cars we've adored through the years that the only chance we have of ever getting behind the wheel of one is in our dreams. Whether it be one of the many "Fast and Furious" street racers, the "Jurassic Park" Jeep, or the iconic Delorean from "Back to the Future", these movie cars always felt out of reach. Or so we thought…
That is because Franck Galiegue, a car collector based in Paris, France, is allowing tourists to take famous cars from his collection out for a spin.
RELATED: Faux Guy (Fall Guy) K10 Squarebody Truck Full Build
Where Can We Drive These Famous Movie Cars?
In a hangar in Etrechy, 50 kilometers (31 miles) south of Paris, Galiegue runs Movie Cars Central, a collection of 43 classic movie cars that appeared in the actual films or are replicas. In addition to being able to see these famous cars up close and personal, paying visitors are offered the opportunity to select a handful of American-made vintage cars out for a joyride that was featured in many popular films.
Galiegue began collecting cars when he was 21 years old. Now 39, he told Reuters that one of the most beloved cars in his collection is one of the two remaining 1973 Chevy Chevelle Malibus driven by Ryan Gosling in the 2011 film Drive. According to Galiegue, many action films will have multiple backup cars as part of the production, especially if stunts are involved and if one is damaged beyond repair. In the case of his '73 Chevy Chevelle Malibu, there were three involved in the filming of Drive. One was destroyed, leaving only two. Actor Ryan Gosling owns one, and Galiegue owns the other.
Other Movie Cars In The Collection
While his prized Chevelle is not available to be driven by the general public, there are other cars available that visitors can take out for a spin. Among them is a replica of the famous Back to the Future Delorean. "I wanted to do something like a museum, but it must be a living thing so that people can drive the cars, either here on our terrain or even on the road," Galiegue told Reuters.
Some of the other movie cars in his collection include two Batmobiles, one of which is a replica from the 1989 Batman film directed by Tim Burton, a Ford Gran Torino from Starsky & Hutch, a Ferrari 398 GTS from Magnum, as well as 12 cars from the Fast and Furious films, with eight of them being originals.
Read More from PowerNation
Latest PowerNation Episodes