Car Hauler Smashes Van Into Overpass on Busy Highway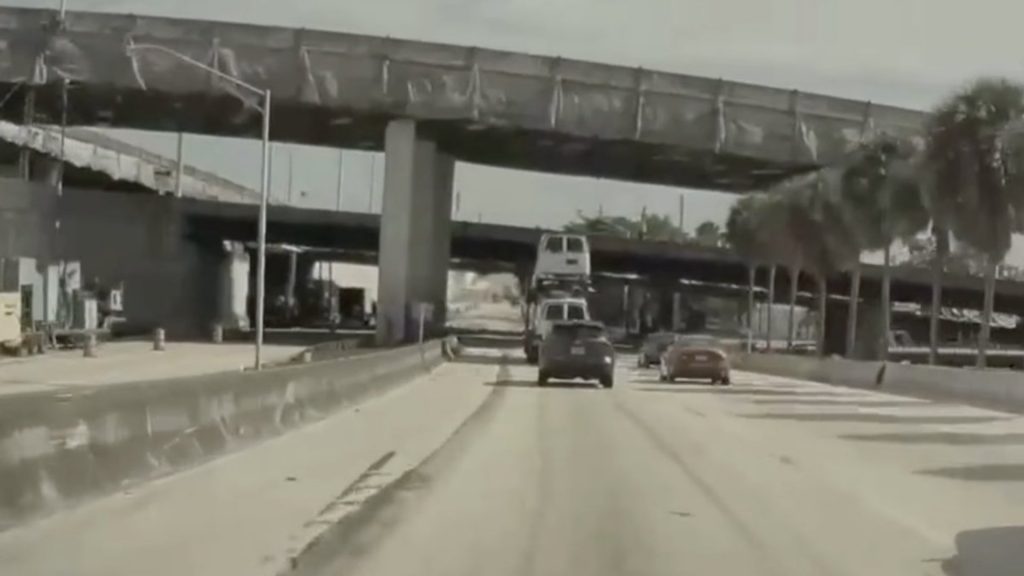 We've all heard the phrase, "measure twice, cut once." That same advice applies to anyone driving a truck where height could be an issue.
Ft. Lauderdale drivers were in for a surprise on Father's Day when they had to avoid the smashed remains of both a Chevy van and concrete blocks after a car hauler struck the van into the underside of an overpass near the exchange of I-595 and I-95.
According to WLPG, the white van mounted on the car hauler exceeded its max height, resulting in it smashing into the overpass, sending parts and concrete debris towards onlookers behind him.
"Boom. There was a cloud of dust, it looked like the whole thing exploded," said Brian McConnell, who witnessed the crash. "The debris went flying everywhere."
Amazingly, despite all of the chaos, no one was injured. The overpass has already been repaired since the incident, and the driver of the car hauler was given a traffic citation.
Read More from PowerNation
Latest PowerNation Episodes