Watch Keanu Reeves Fight Off Assassins in a 1971 Barracuda in "John Wick: Chapter 4"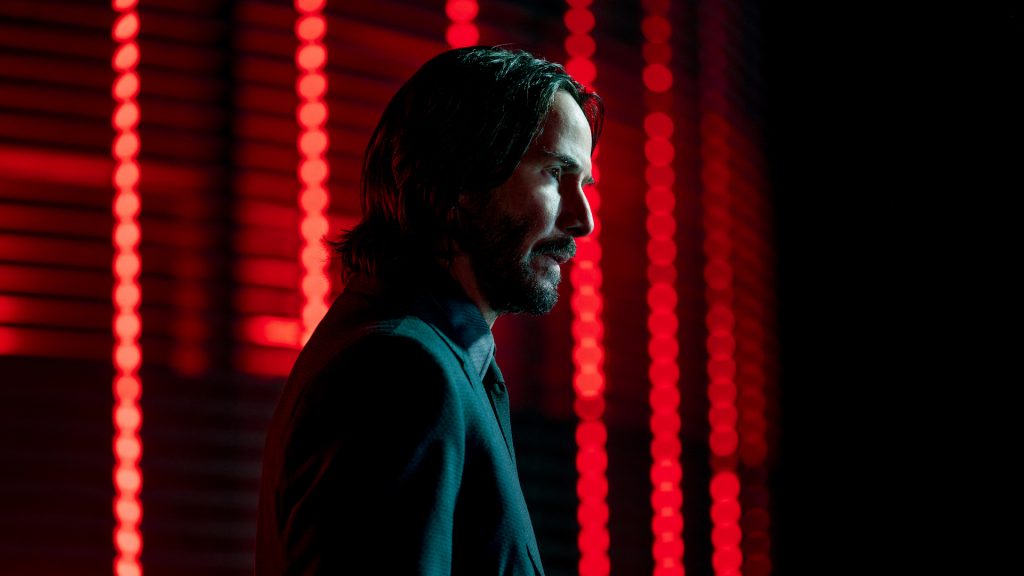 When John Wick first arrived in theaters in 2014, it was the dark horse of modern-day action films. In a time when green screen and CGI stole the show, along with a massive queue of superhero films taking over theaters, audiences began feeling fatigued by the overabundance of special effects. As cool and flashy as all those action sequences looked, there was a missing element of authenticity.
So when John Wick arrives as the GOAT of assassins coming out of retirement out of sheer vengeance and rage, it was a breath of fresh air thanks to the talents of Keanu Reeves, who trained in Japanese jiu-jitsu, Brazilian jiu-jitsu, tactical 3-gun, and standing Judo (nicknamed "Gun Fu") for the film, and director Chad Stahelski, whose eye for action is supported by being Reeves's stunt double in The Matrix films. The battles actually looked real and believable, and audiences could not get enough.
RELATED: Bradley Cooper to Play Frank Bullitt in Steven Spielberg's Upcoming 'Bullitt' Movie
John Wick Spotted Driving a 1971 Plymouth Barracuda in Fourth Film
With the fourth film in the John Wick franchise arriving in theaters on March 23rd, 2023, Lionsgate Entertainment has released a series of clips showcasing some of the pulse-pounding action audiences can look forward to. Among them is a thrilling car chase/gunfight set in Paris between Reeves and an assassin with incoming traffic from all directions and the Arc de Triomphe in the background. Given John Wick's history of having an affinity for classic muscle cars, in John Wick: Chapter 4 our hero is seen displaying some impressive driving while behind the wheel of a 1971 Plymouth Barracuda.
John Wick Loves Driving Muscle Cars Throughout the Film Franchise
Every action star needs a ride that corresponds with their persona. In the case of John Wick, muscle cars are the prime choice because they've got attitude, power, and intimidation to match. In the first film, we see him drive his prized 1969 Ford Mustang Boss 429, shortly before some hothead gangsters steal it and kill his puppy. This was the very spark that proceeded to set off the gigantic powder keg of bullet-ridden sequences to follow.
Because this is John Wick we are talking about, no car, mob boss, or assassin is safe. Later in the first film he receives a blacked-out 2011 four-door Dodge Charger from the Continental Hotel's "management" for one final car chase in the story's climax. Because when our hero's ride is packing a 5.7-liter Hemi V8 with 375 horsepower and 410 lb-ft of torque, his enemies better be quivering when they hear him coming. While it does serve him well by using it to take out a handful of henchmen, it meets its unfortunate end at the bottom of an empty boat dock.
RELATED: Official 'FAST X' Trailer Reveals Full Cast and Jason Momoa as New Villain
In John Wick: Chapter 2 everyone's favorite assassin returns in a new ride: a 1970 Chevrolet Chevelle SS. While it briefly served as a loaner car in the first film, it makes a dramatic return in the sequel while rocking a big block 454 engine. Packing 450 horsepower and 500 lb-ft of torque, this car may look stoic, but never underestimate it as the '70 Chevy Chevelle SS was one of the fastest muscle cars on the road at the time. Able to accelerate from 0 to 60 miles per hour in six seconds, nobody wants to stick around and attempt to steal this car's thunder.
As seen in the clip below, the Chevelle is another appropriate reflection of John Wick: stylish, powerful, and by the sounds of it… really, really mad. Dead-set on catching a henchman on a Suzuki GSR 750 through the streets of New York City, everyone else is smart enough to stay well and clear out of his way.
Read More from PowerNation
Latest PowerNation Episodes