Next-Gen 2024 Toyota Tacoma Reportedly Teased in Clever Social Post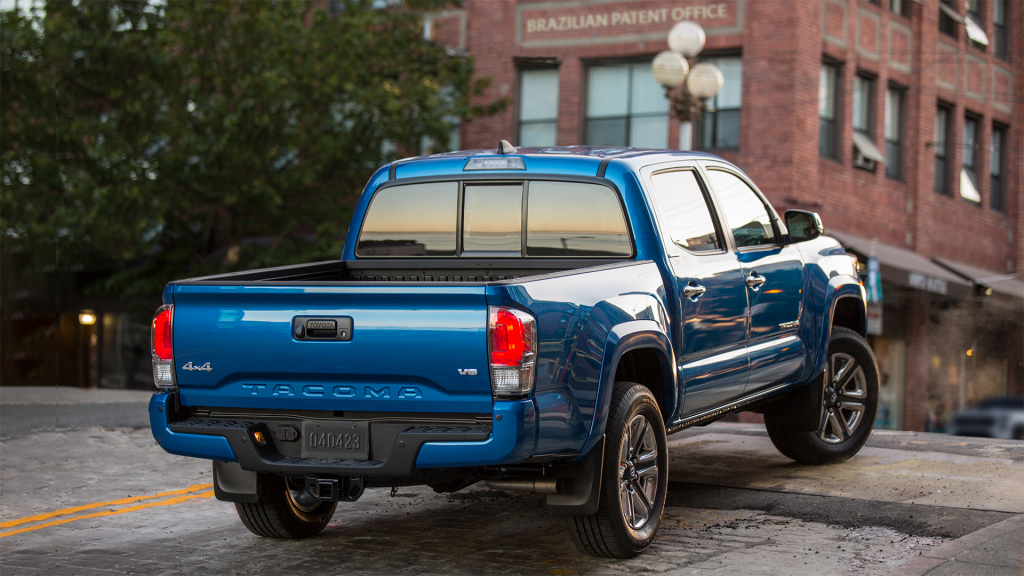 The release of a next-gen 2024 Toyota Tacoma is probably the worst-kept secret in the automotive industry. While everyone is aware that a new Tacoma is on the way, Toyota has not directly made any clear announcement. That is why the company decided to be a little playful with their social media in a recent posting that allegedly teases the reveal of the new truck.
How is the 2024 Toyota Tacoma Being Teased?
In a recent photo to Toyota USA's Facebook page, we see a blue Toyota Tacoma in its current generation model with the caption "patented good looks…". You might wonder what the big deal is over this photo. These types of posts are fairly common with automakers to showcase their latest inventory. But if you look closely, you will notice that there is actually a hint cleverly hidden in the image.
If you take a close look at the license plate of the Tacoma, you will notice that it reads 040423. While it is easy to dismiss license plates as a random collection of numbers and letters, it is strongly suggested that these numbers are spelling out the date, April 4th, 2023. For reference, media day for the upcoming 2023 New York Auto Show is scheduled for April 5th, 2023, and the doors will be open to the public on April 7th. Does it look like Toyota's got something big cooking in the background in time for the event? Sure smells like it.
In January 2023, patent images of the supposed next-gen Toyota Tacoma were leaked through a publicly -available intellectual property database in Brazil. This leak is also referenced in the teaser photo in the background where the sign on the building reads "Brazilian Patent Office." What a coincidence…
What Do We Know About The 2024 Toyota Tacoma?
From what eagle-eyed Toyota fans noticed about the leaked images, the 2024 Toyota Tacoma borrows some design elements from the current iteration of the Toyota Tundra, like its accentuated fender flares and physical position of its lights.
Two powertrain options are also believed to be featured in the new Tacoma, including a 2.4-liter turbo-4 engine (as seen on the Toyota Highlander SUV) that produces 265 horsepower and 309 lb-ft of torque. The other is expected to be a hybrid drivetrain that will produce 366 horsepower and 406 lb-ft of torque. A third all-electric drivetrain of the new Tacoma is also believed to be in the works, but no information regarding it or its tech specs have been revealed.
While the clues in the image strongly point to the reveal of a next-gen Toyota Tacoma, we will have to be patient and wait for the 2023 New York Auto Show to see if it's true.
Read More from PowerNation
Latest PowerNation Episodes