The Price of The 2024 Toyota Tacoma Could Be Surprisingly Affordable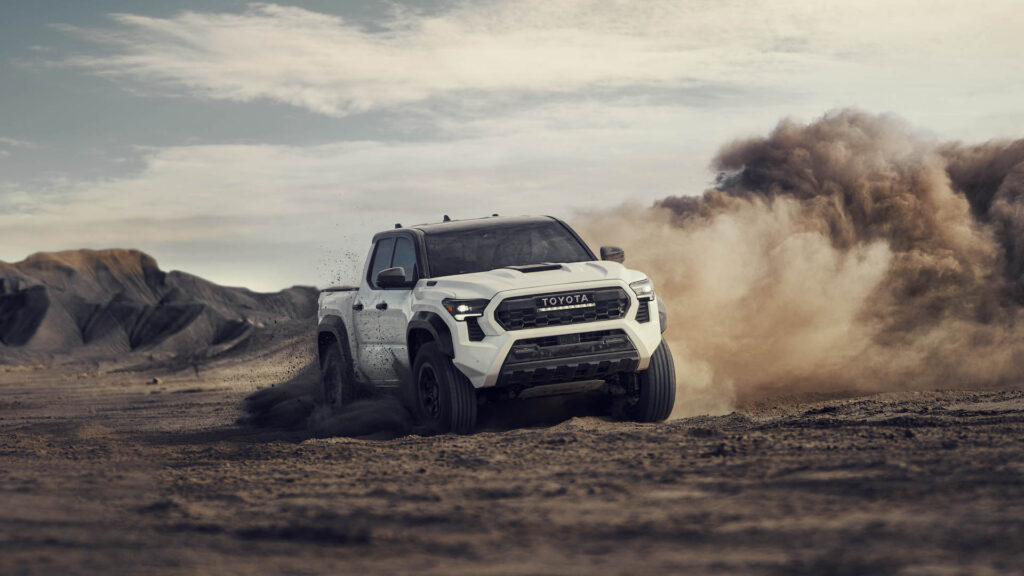 Toyota fans have certainly been led on an exciting trail of breadcrumbs as the automaker playfully teased the 2024 Toyota Tacoma at the beginning of the year. Now that the next-gen pickup truck has officially been revealed with its exciting packages, the only thing that alludes to prospective buyers is the price. However, it appears that the truck's MSRP was unintentionally leaked.
RELATED: Top 5 Things About the 2024 Toyota Tacoma That You Need To Know
How Much Will The 2024 Toyota Tacoma Be?
While on display at the Detroit Auto Show, a sign for the 2024 Toyota Tacoma said that the MSRP starts at $28,600.
Photos of the truck and its MSRP were uploaded to the online forum Tacoma4G, which looks quite accurate given its surroundings.
However, some remain skeptical over how official the price for the 2024 Toyota Tacoma is, mainly due to the fact that $28,600 is also the same MSRP as the 2023 Toyota Tacoma. One would assume that the newer model would be priced slightly higher than its predecessor, so there is a fair amount of eyebrows being raised over this.
Tacoma vs. Everyone
Not to mention that if the asking price for the 2024 Toyota Tacoma is indeed $28,600, why haven't other media outlets been reporting on it? Both the new Ford F-150 and Jeep Gladiator certainly attract large amounts of attention. But why is the Tacoma's alleged price point being ignored?
This also means that the 2024 Toyota Tacoma would be producing some stiff competition against its rivals in the mid-size truck market.
2024 Ford Ranger – MSRP Starts at $32,565
2023 Chevy Colorado – MSRP Starts at $29,200
2023 Nissan Frontier – MSRP Starts at $29,190
When Can I Order One?
The 2024 Tacoma is expected to arrive at dealerships in late 2023. Order books are also expected to open soon, with gas-powered trucks believed to arrive first, and hybrid models to follow after.
Read More from PowerNation
Latest PowerNation Episodes