Toyota Teases Futuristic Baby Lunar Cruiser SUV Concept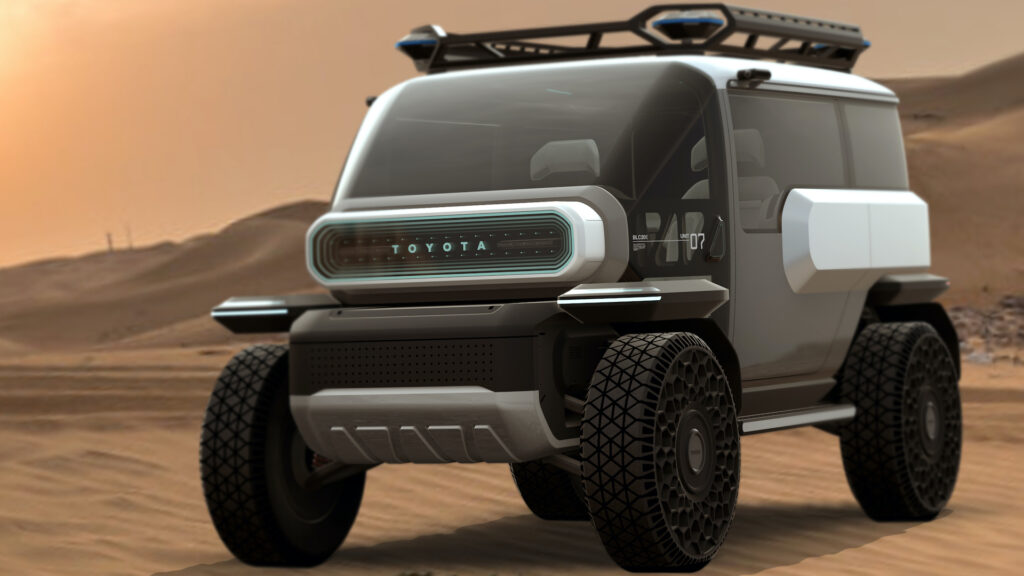 Automakers are always looking to the future. But for Toyota, they are looking lightyears into the future following the release of their Baby Lunar Cruiser SUV concept. Developed by CALTY, the American output for Toyota's global design network, this vehicle was the result of the question "What would a Toyota that could drive on the moon look like?" The answer was the very futuristic Baby Lunar Cruiser (BLC).
What Do We Know About The Baby Lunar Cruiser?
Borrowing design elements from Toyota's original FJ40 Land Cruiser, the Baby Lunar Cruiser takes off-roading to a new level by being used to navigate interplanetary terrains. The BLC was also inspired by a real Lunar Cruiser that is being developed by the Japanese Aerospace Exploration Agency and Toyota.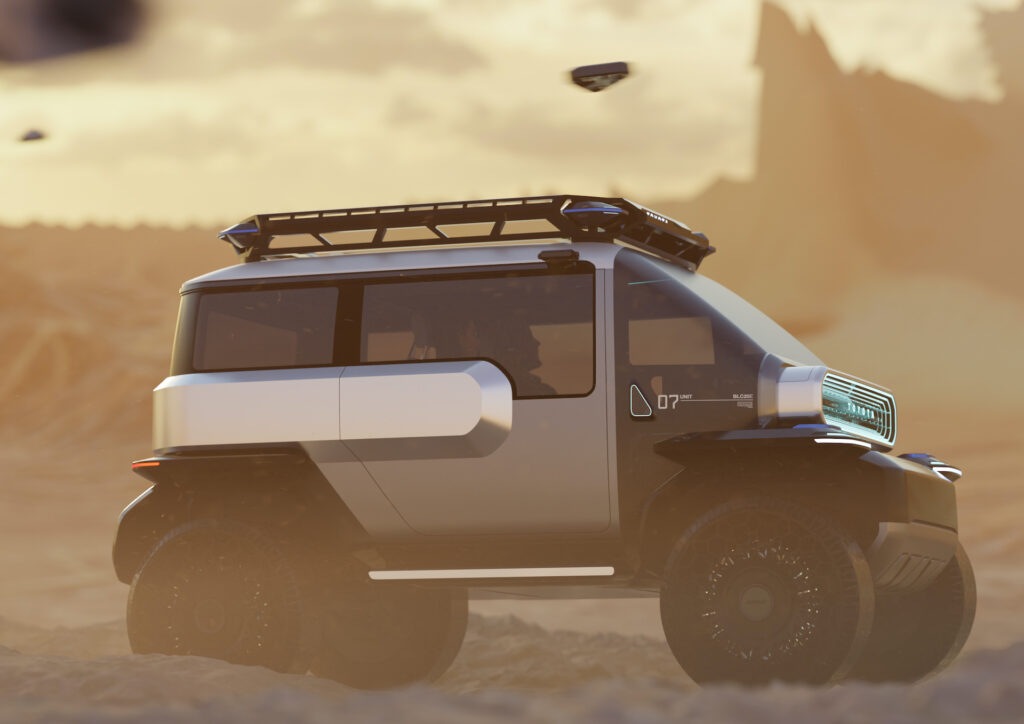 According to Toyota, the BLC would be powered by in-wheel electric motors and controlled by dual joysticks. It would also be mounted on airless tires for greater maneuverability, and have maximum outward visibility thanks to its protruding glass canopy that would feature a panoramic, augmented reality dashboard display.
Staying true to its roots, the Baby Land Cruiser would also feature what appears to be a digital "TOYOTA" logo on the front grille. It would also have a full arsenal of cameras and lidar/radar sensors, as well as a split tailgate configuration in the back of the vehicle.
Obviously, this interplanetary SUV probably won't be available until we've mastered space travel. Perhaps it will make an appearance in an upcoming sci-fi film or video game. In the meantime, us Earthlings can still be satisfied with the new 2024 Toyota Tacoma.
Read More from PowerNation
Latest PowerNation Episodes