Supreme Court Rules Against Curbside Voting In Alabama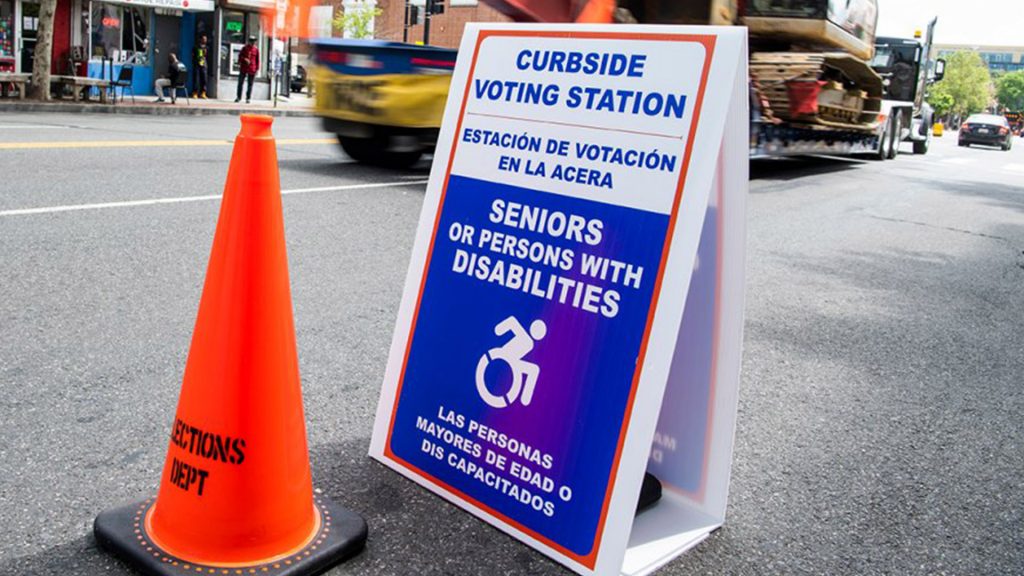 Currently, COVID-19 social-distancing curbside ballot dropoff is allowed in 28 other states. Curbside allows people to vote from their car by handing their ballot to a poll worker.
The Supreme Court has sided with Alabama state officials concerning the ban of curbside voting. This year, the curbside option has been offered to accommodate individuals with disabilities and those at risk from the COVID-19 virus.
The vote was 5-3 however, the justices did not explain their decision as is typical when acting on an emergency basis. The ban was challenged back in May by several at-risk voters. After trial, a federal court ruled that the ban violated the Americans with Disabilities Act.
An appeals court upheld the ruling however, the state appealed to the Supreme Court to block the lower court decision. The Supreme Court has granted the state's request to block the decision.
Alabama Attorney General Steve Marshall argued Alabama has "taken extraordinary measures to ensure that all voters can vote safely," and that it would be potentially chaotic to rapidly implement curbside voting days ahead of the election.
The argument made for supporting the ban was that voting in-person is much easier than voting by mail in Alabama. If at the polls, voters with disabilities can receive assistance from poll workers and also do not need witnesses, notaries, or copies of their photo IDs.
Do you think curbside voting should be an option, specifically during a pandemic?
Read More from PowerNation
Latest PowerNation Episodes