Say Goodbye to GM's Supercharged 6.2L LT5 V8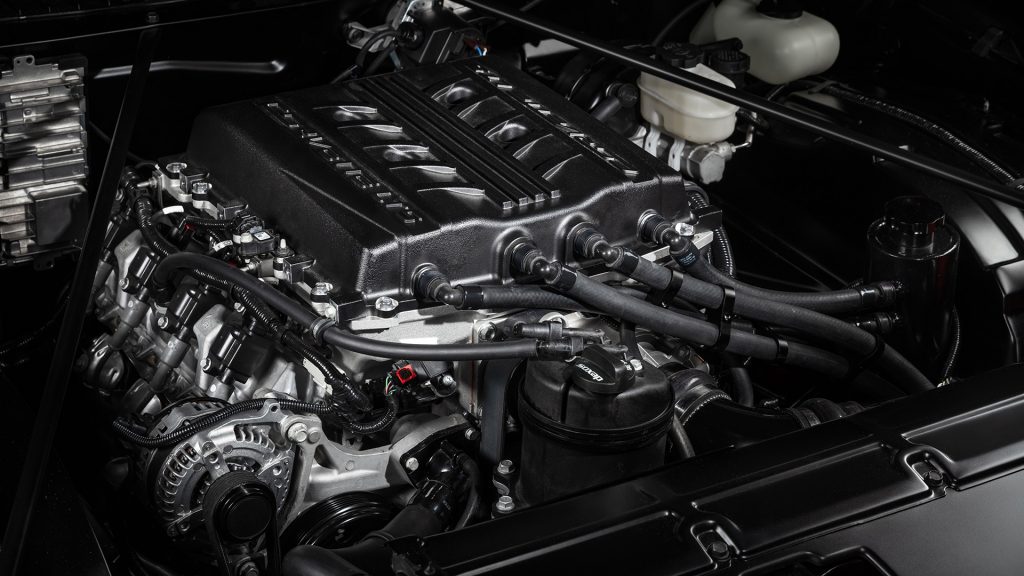 When it comes to insane horsepower from a crate engine, the Hellcrate was the first to make an emphatic roar to the world and let us know there was a market for such monstrosity. Not wanting to be left behind, General Motors decided to partake in the fun, so they joined in by offering a 700 horsepower option of their own. For reasons unknown, GM has decided to discontinue their most powerful production engine.
When you head to Chevrolet's website, you'll find a discontinued product disclaimer at the top of your screen, letting you know that you waited too long to get supercharged 6.2L LT5. Unfortunately, the engine didn't even make it a full three years since debuting at the 2018 SEMA Show before its ultimate demise. It's unfortunate if you're an LS fan and sought the ultimate LS Swap, but don't worry, you have many options available to you.
The 2019 Corvette ZR1 is the only car the LT5 was offered in before Chevrolet Performance offered it as a crate option a few years ago. It's the most potent engine in a production vehicle produced by Chevrolet, offering a mind-numbing 755 horsepower and 715-pound-feet of torque.
The LT5 gets some extra boost from its Roots-type supercharger, based on the LS9 and LT4 engines. However, it has a much larger displacement and higher boost pressure. General Motors told consumers the LT5 would work best in pre-1973 or off-road vehicles.
General Motors has yet to comment on their reasoning of pulling the motor. GM Authority suspects that sales were likely minimal due to its cost of $19.995, which could be spot on, considering you can get similar horsepower figures out of an LS for a lot less. With very few LT5's out there, it'll become a rare engine circulated among collectors.
With its exit from the market, the most powerful Chevrolet Performance engine title goes to the 6.2L LT4, which can easily make people forget about the LT5 with its 600+ horsepower output. We'll keep you posted when we find out why Chevrolet decided to scrap the potent LT5.
Read More from PowerNation
Latest PowerNation Episodes