Adam Driver Goes Full Throttle as Enzo Ferrari in New "Ferrari" Trailer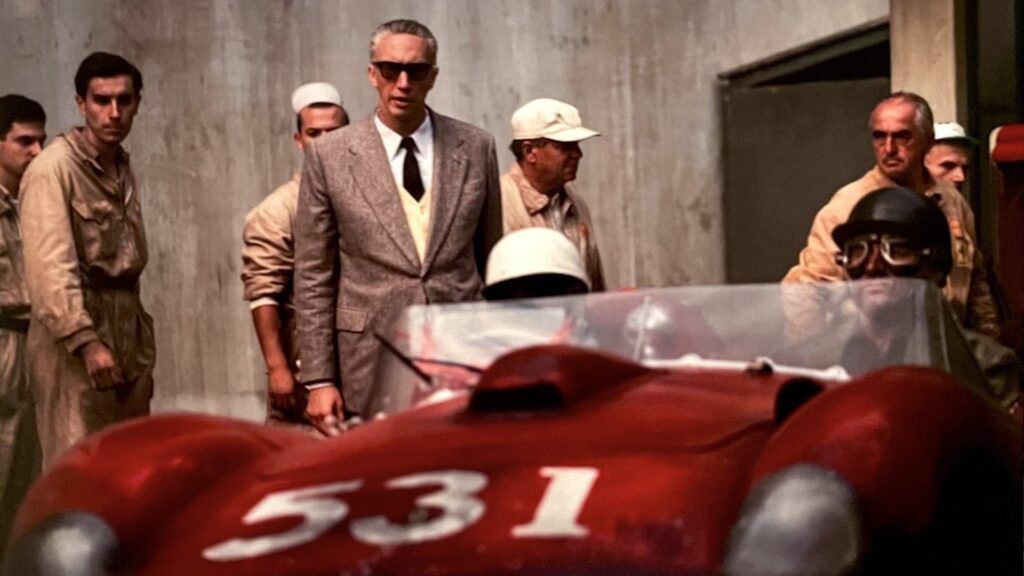 The Ferrari biopic released its official trailer with Adam Driver at the helm as the Italian car manufacturer's founder, Enzo Ferrari. Due out in theaters on Christmas 2023, Ferrari aims to capture the blissful ups and devastating downs of Ferrari's life, as well as his unyielding ambition to be one the greatest figures in the history of motorsports.
"Am I a sportsman, or a competitor?" Ferrari rhetorically asks one of his racers. "If you get into one of my cars, you get in to win."
According to NEON, the film is set in the summer of 1957. While former Formula 1 racer, now entrepreneur, Ezno Ferrari was bathing in the limelight of his success, he was also faced with multiple crises intensely brewing behind-the-scenes. The grim shadow of bankruptcy looms over the company that he and his wife, Laura, built from nothing. Their marriage is on fragile ground as they mourn the loss of their only son, while Enzo seeks refuge in the embrace of another. His drivers' desire to win pushes them to their limits. And his very future hinges on the outcome of the high-stakes 1,000-mile race throughout Italy, the legendary Mille Miglia.
Watch The Official FERRARI Trailer
Ferrari is one of many motorsport films to recently hit theaters. Gran Turismo arrived in theaters in August 2023 to tell the very true story of a gamer-turned-race car driver, a former racer-turned-coach, and a hopeful motorsport exec who team up to tackle one of the most high-profile sports in the world.
Lamborghini: The Man Behind the Legend hit theaters in 2022 to tell the tale of Ferrari's arch-rival Ferruccio Lamborghini, who aims to claim victory in an untested car at the Geneva Grand Prix.
Ford v Ferrari arrived in 2019 to tell the underdog tale of American auto designer Carroll Shelby and UK racer Ken Miles as they take on corporate overseers, the laws of physics, as well as their own personal demons to create a new revolutionary race car for the Ford Motor Company. All of this to compete against Enzo Ferrari at the 24 Hours of Le Mans race in 1966 France.
Then there was Fast X, which hit theaters in May 2023 to dazzle audiences with every kind of adrenaline-fueled action sequence with an endless supply of sports cars, muscle cars, and explosions to really make you appreciate "family."
Read More from PowerNation
Latest PowerNation Episodes