New Apple CarPlay Update Will Allow You to Pay For Gas Through the Infotainment Screen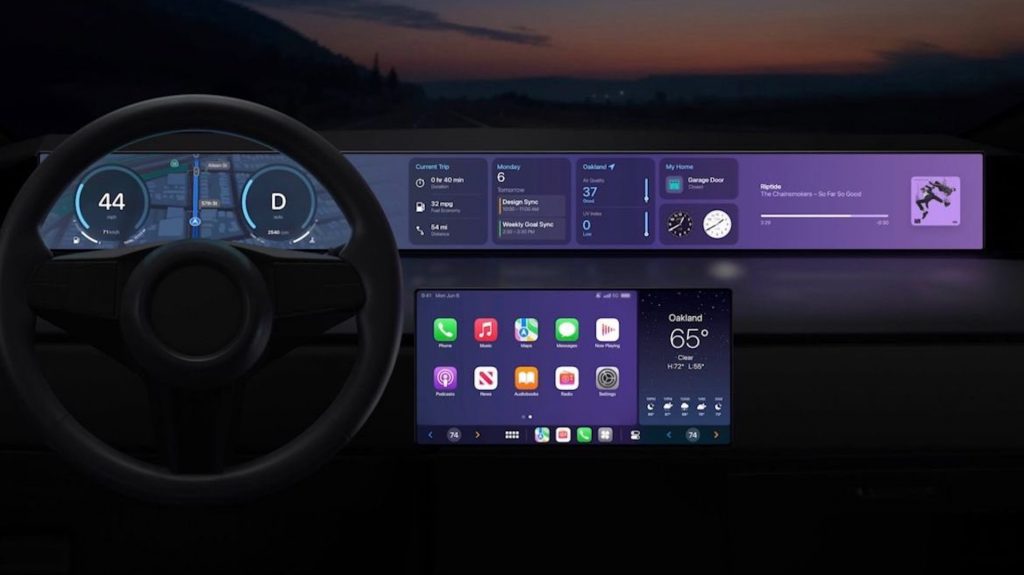 If you are an iPhone owner that uses Apple CarPlay, the upcoming iOS 16 update will allow you to pay for fuel directly through your vehicle's touchscreen, and ahead of time.
The iOS 16 update is scheduled to be released in September 2022, and it will allow users to link their accounts directly through gas stations' apps via CarPlay. While some fuel companies like BP, Sunoco, Phillips 66, and Exxon Mobil already allow customers to pay directly through their apps, they are not CarPlay compatible. However, HF Sinclair says they would be offering CarPlay-compatible services for more than 1,600 stations throughout the US.
RELATED: Next-Gen Apple CarPlay to be More Integrated with Your Car's Interface
It would also solidify Apple's role with major automakers when it comes to optimizing navigation, map info, commerce, fuel, and more. While Apple does not charge its functionality to automakers, it does randomly collect data from users, which could be sold to vehicle owners or automakers as mapping info for self-driving functions. CarPlay is available for 98% of cars in the U.S. and 79% of customers would only consider purchasing a vehicle that was compatible with the program.
Apple announced that the latest version of CarPlay will be more integrated into vehicle interfaces, offering a completely new driving experience.
Read More from PowerNation
Latest PowerNation Episodes