Next-Gen Apple CarPlay to be More Integrated with Your Car's Interface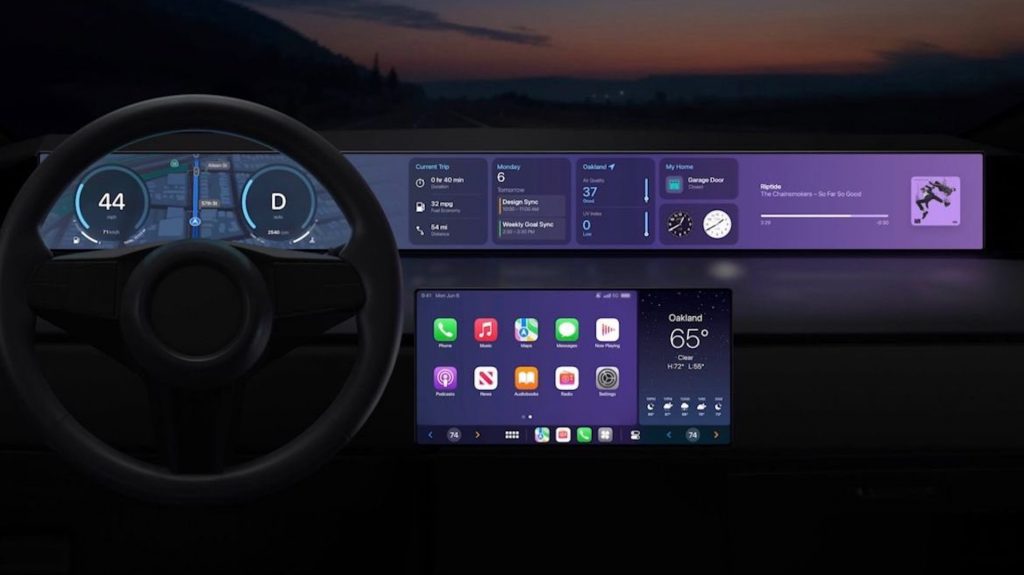 Apple announced a wide series of upgrades for their products and software in their upcoming iOS 16 update. Among those is a whole new driving experience coming with Apple CarPlay which will allow the co-pilot program to go beyond your vehicle's infotainment system.
Mimicking the user-friendly interface of the iPhone, CarPlay users are able to easily use apps while in their car. CarPlay is available in 98% of cars in the U.S. and 79% of customers would only consider purchasing a vehicle that was compatible with the program. But with bigger screens becoming more and more prevalent in newer models, CarPlay too will be expanding.
This new update will allow customers to customize their dashboard's appearance, tune their radios, operate climate controls, and more without ever leaving the CarPlay experience. "This next generation of CarPlay powers your entire instrument cluster," says Emily Schubert, Apple's Senior Manager of Car Experience Engineering. "Your iPhone communicates with your vehicle's real-time systems in an on-device, privacy-friendly way, showing all of your driving information like speed, rpm's, fuel level, temperature, and more."
Check out a preview for the new CarPlay below.
Apple's iOS 16 update is expected to arrive in the Fall of 2022 and will be integrated with major automakers like Ford, Dodge, Chrysler, Nissan, GMC, RAM, Toyota, and more.
Read More from PowerNation
Latest PowerNation Episodes