NASCAR Announces Its Chicago Street Race for Cup Series in 2023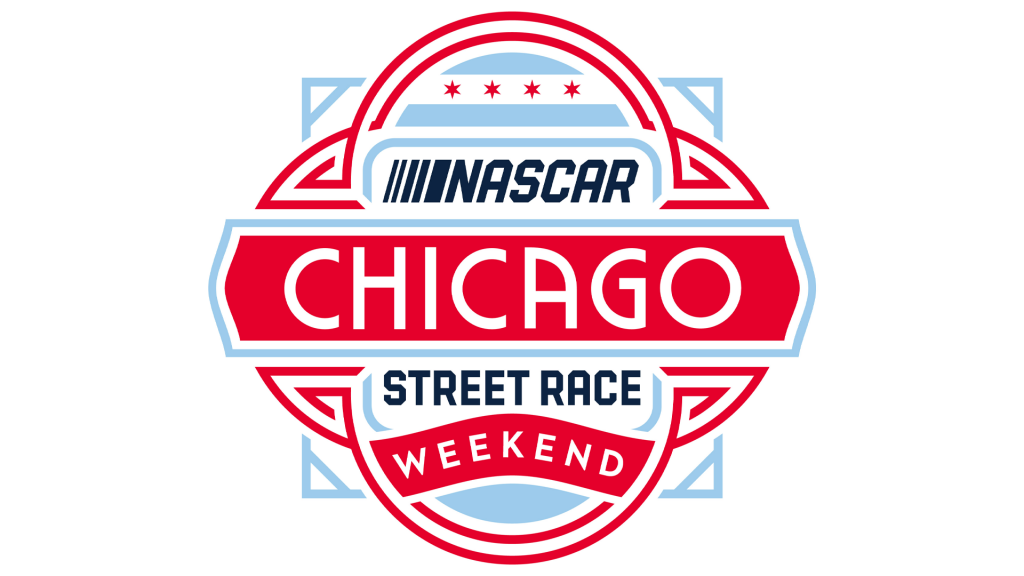 There has been a lot of talk and speculation over the possibility of NASCAR holding an official race through the streets of Chicago as part of its Cup Series. Now NASCAR, along with Chicago officials have announced the street-circuit race to take place in the city's streets.
Scheduled to take place July 1st and 2nd, 2023, the Cup Series' race will be debuted on a temporary 2.2-mile street circuit along with an IMSA sports car event to be broadcasted on NBC.
"Really excited about announcing that for the first time with our national series that we'll be bringing it to a street course, and what better place to do it than downtown Chicago, such an iconic city," says NASCAR senior vice president of racing development and strategy Ben Kennedy. "You think about the history of sports there, the iconic monuments and facilities around Chicago, and the support that we've had around Chicago as well. Mix that in with the great racing that we've seen with our NASCAR Cup Series, certainly going to be a very special moment in the summer of 2023 as we go street-course racing for the first time with the series."
The Chicago race is one of many new expansions being made to NASCAR's Cup Series, along with dirt-track racing at the Bristol Motor Speedway in Bristol, TN, and the first ever Clash at the Coliseum in Los Angeles, CA.
The street race's layout will run through the city streets near many Chicago landmarks like Grant Park, Buckingham Fountain, and the edge of Soldier Field. Famous streets like Michigan Ave and Lake Shore Drive will be part of the course's layout.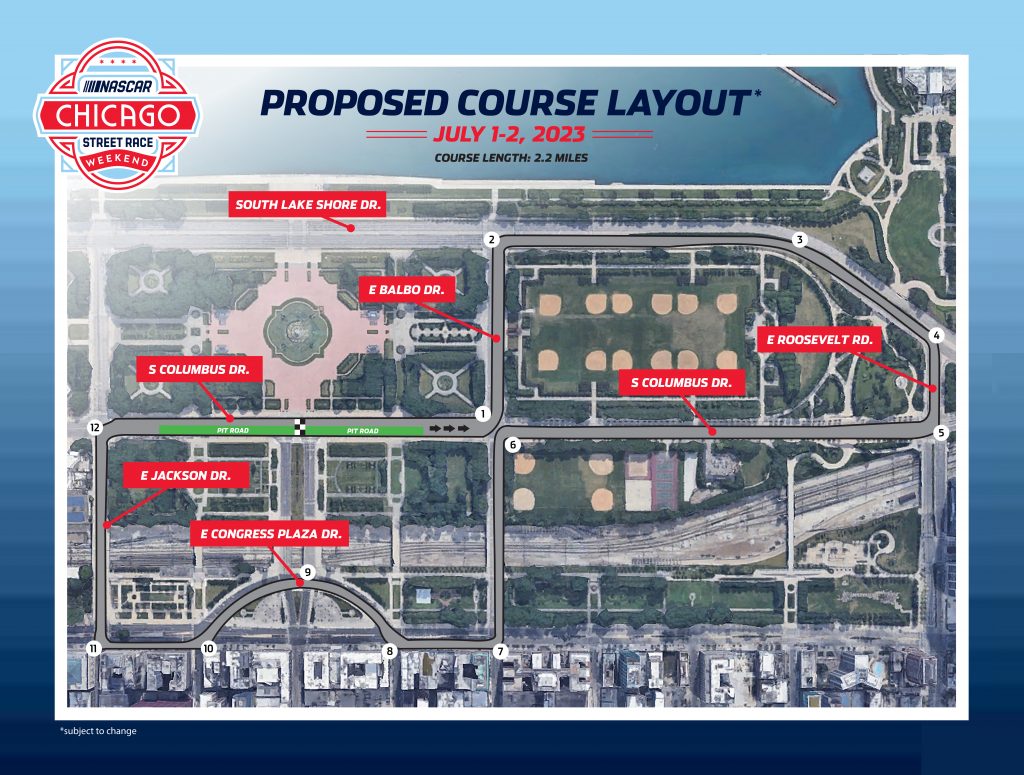 "Certainly a lot of work by the team in coming up with not only the vision for the iRacing event to be able to prove out what the track would look like, but then ultimately, what the site plan looks like, what the events and activities will look like on the event weekend, which will look significantly different from what we've seen at a lot of some of our other events," said Kennedy. "We'll have a number of different music acts, you know, different entertainment options throughout the weekend. IMSA will be joining us with one of their series as well, leading into the Cup Series on Sunday.
"So, really excited about it. A lot of work by the team so far to get to where we're at today; a lot of work to go before July 1st and 2nd of next year, though."
Read More from PowerNation
Latest PowerNation Episodes