Ford Explorer Takes Title Of America's Fastest Cop Car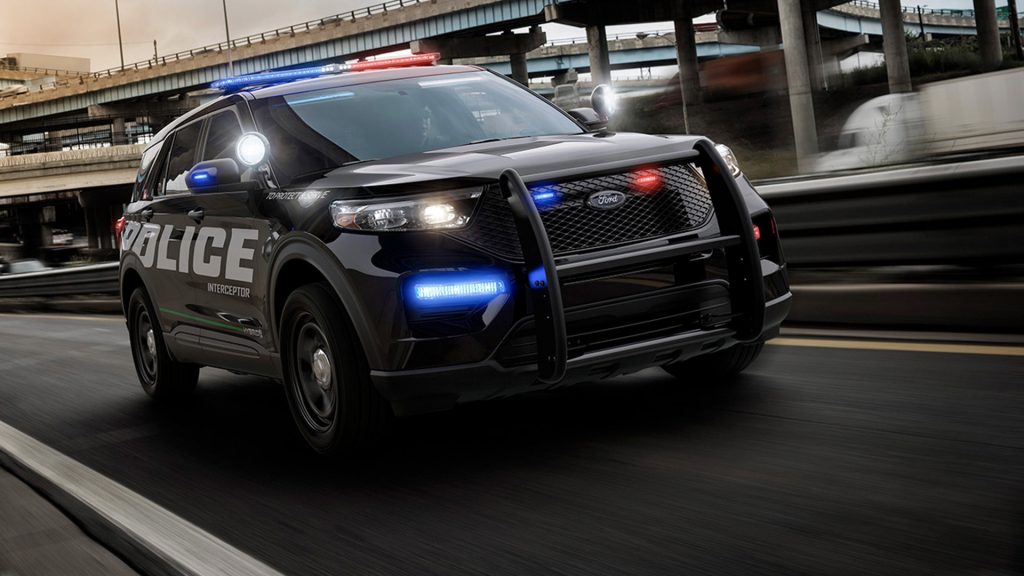 Ford may have lost the title of top-selling American muscle but it gained the title of America's fastest cop car with the Ford Police Interceptor Utility.
During the Michigan State Police's evaluation of law enforcement vehicles, the Police Interceptor Utility has topped the lowest time (again) around a circuit at Grattan Raceway designed to test overall performance in a pursuit situation.
The 2022 model pushes out 400 hp and lapped the track in 1:36.01, beating out Dodge's Charger's by just under a minute. The Interceptor's 0-60 was also top-notch at 5.45 seconds.
There will also be an electric vehicle option added this year as Ford offered up a Mustang Mach-E which was cleared by the Michigan State Police with its 0-60 mph time of 4.03 seconds and 1:42.19 lap.
Read More from PowerNation
Latest PowerNation Episodes