Ford Begins Deliveries of the F-150 Lightning to Customers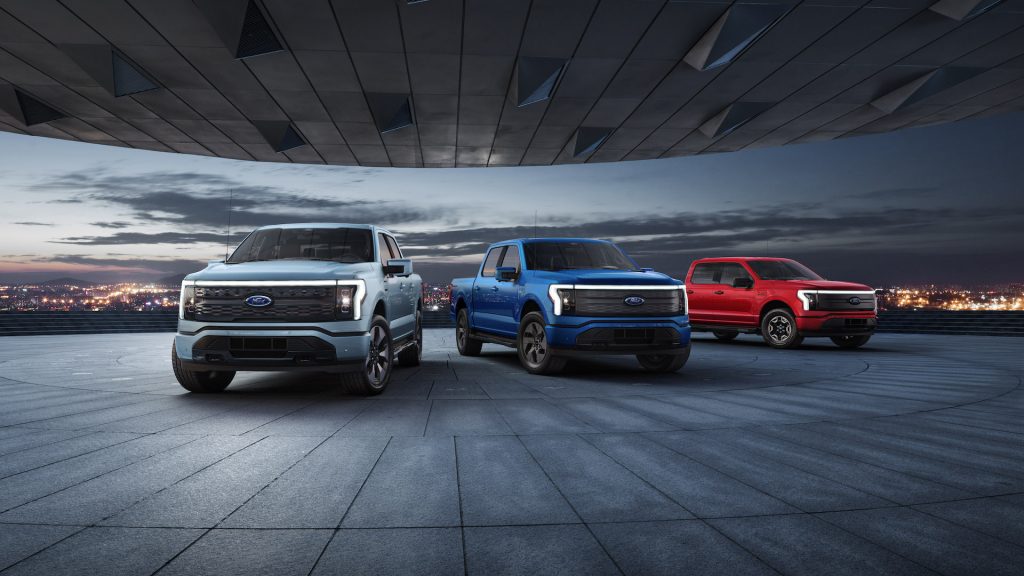 The demand for the debut model of the Ford F-150 Lightning was so high that the automaker had to close the books for orders on the 2022 model. So much that prospective customers will need to sign on to a waitlist to guarantee a Lightning of their own. Even fleet companies are in line for the EV truck, hoping to get their own specific variant.
Now after many months, Ford has finally begun shipping the electric pickup truck to customers throughout the U.S.
Ford CEO Jim Farley even shared some videos to his Twitter account of F-150 Lightnings being loaded onto transport trucks and trains.
Excitement for the F-150 Lightning has been so high that Ford has had to double production in order to fulfill orders. As the 2022 model is completely sold-out, production for the 2023 model is expected to begin as early as August, and leave production by October 10th. So future customers can hope to get their names on the order books before it too, could potentially be sold-out as well.
According to the automaker, both the Lariat and base model Pro trims consist of a majority of the Lightning orders. Especially since the Pro has an MSRP beginning at $39,874, so the affordability factor only adds to its attractiveness.
Read More from PowerNation
Latest PowerNation Episodes