Crash Test Reminds Rear Passengers Why They Need To Belt-Up Before Going Airborne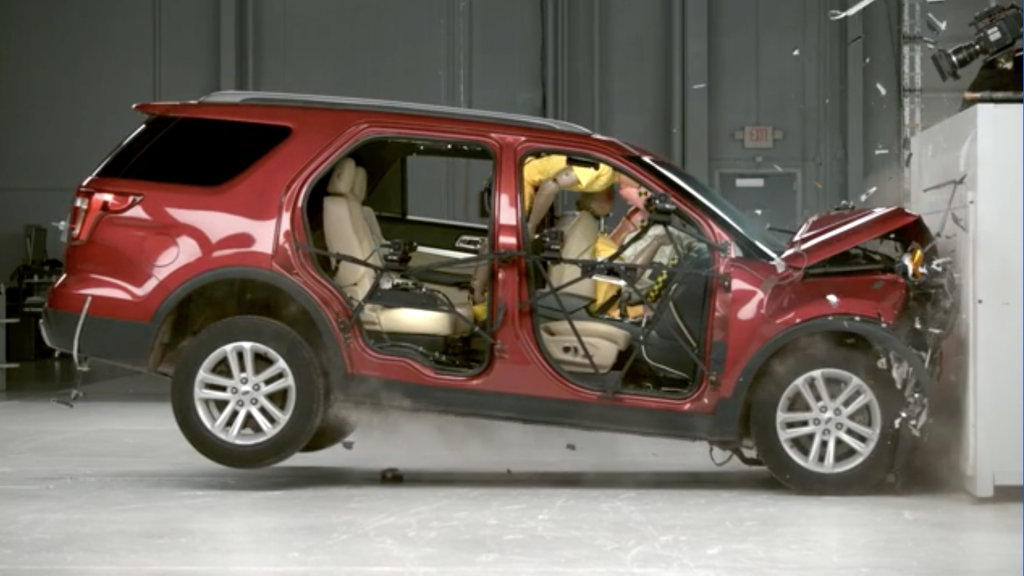 Wearing your seat belt is always a sign of common sense. Because in the event of an accident, the risk of injury is drastically reduced. In a recent study by the Insurance Institute for Highway Safety (IIHS), seat belt reminders of four 2023 minivans were evaluated. Of the four vehicles, the Toyota Sienna was the only model that managed to receive a good IIHS rating.
The 2023 Kia Carnival, Chrysler Pacifica, and Honda Odyssey each received acceptable, marginal, and poor ratings, respectively.
The Toyota Sienna received a good rating due to meeting the IIHS requirements on front seating positions, and seat belt reminders for both second and third-row passengers.
In order to receive a good rating, the IIHS requires there to be a seat belt reminder system that releases an audible signal and visual alert on the dashboard, overhead panel, or center console while the vehicle is traveling at least 6 mph. The system also needs to be able to detect an unbelted driver or passenger, or if a seat belt was unfastened in the second row.
The Carnival met the IIHS requirements for the front row but was missing a reminder for the second row, resulting in an acceptable rating.
The Pacifica's front-row reminder did not activate within the first two seconds required after traveling 25 mph. The Pacifica's audible tone was also not loud enough to be heard through the minivan's ambient noise, resulting in its marginal rating.
The Odyssey received a poor rating due to its front-row seat belt reminder lasting less than 8 seconds and lacked a reminder for second-row passengers.
"Effective seat belt reminders are especially important for minivans, since the owners of these vehicles often buy them specifically because they have young children," says IIHS Senior Research Scientist David Kidd, "While some of its competitors are falling short, Toyota deserves credit for going above and beyond."
Federal seat belt standards require there be an audible signal lasting 4-8 seconds, as well as a visual alert that lasts at least 60 seconds for when the driver's seat belt is not fastened at the time of ignition. Previous research suggests that frequent and noticeable reminders will increase passengers to buckle their seat belts up to 34%, decreasing the number of passenger fatalities by 1,500 per year. This is especially significant to parents transporting unrestrained children. In 2020, more than a third of all children aged 4-12 that were killed in auto accidents were not wearing seat belts.
Read More from PowerNation
Latest PowerNation Episodes