Artist Carves Life-Size Ford Bronco out of Snow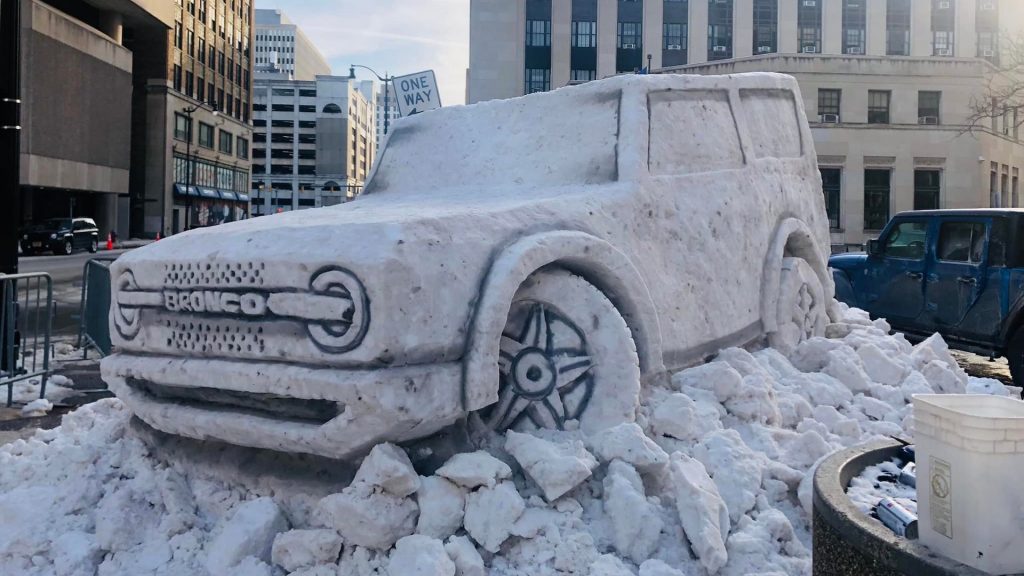 No, that's not a car covered in snow. It is snow!
According to ABC News outlet in Buffalo, NY WKBW, artist Eric Jones carved the life-size frosty Ford Bronco made to specification in five days.
The Bronco sculpture was spotted in front of the Buffalo Niagara Convention Center climbing what appears to be a mound of rocks and boulders when in fact it was all entirely snow. According to Jones, he carved it almost entirely from memory.
Jones, who began as a caricature artist, prefers to make sculptures that are temporary by using materials like pumpkins, snow, or sand. "I'm more interested in the process of carving rather than the product," says Jones. "There's something beautiful about art that's temporary. Because there's a buzz and there's an energy in the urgency to some and see it and enjoy it."
Similarly, Music City Trucks completed their build of a 1974 Beach Cruiser Ford Bronco that will stay around for a while longer than the snow Bronco. Click here to view the full project.
Read More from PowerNation
Latest PowerNation Episodes