The 2024 Ford Mustang Demonstrates the Power of Its New Performance-Packed Drift Brake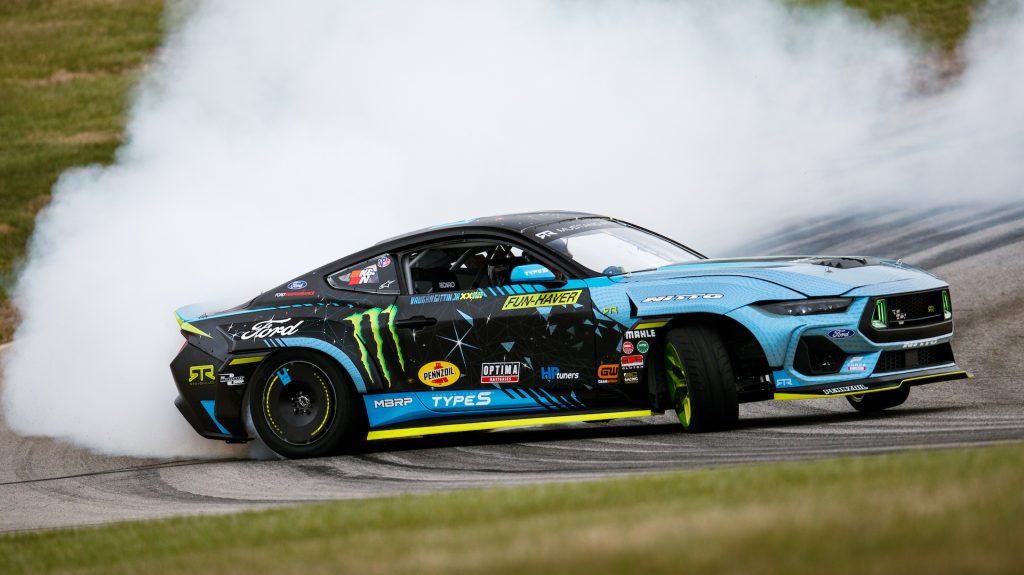 By now, Ford fans and muscle car enthusiasts are counting down the days for when the 2024 Ford Mustang makes it off the production line and into their garages. Aside from its already impressive list of new features like its naturally-aspirated 5.0-liter Coyote V8 engine, its redesigned high-tech touchscreen driver console, and even remove revving, there is one additional feature that really flexes the muscle of this muscle car, and that's its competition-inspired electric drift brake.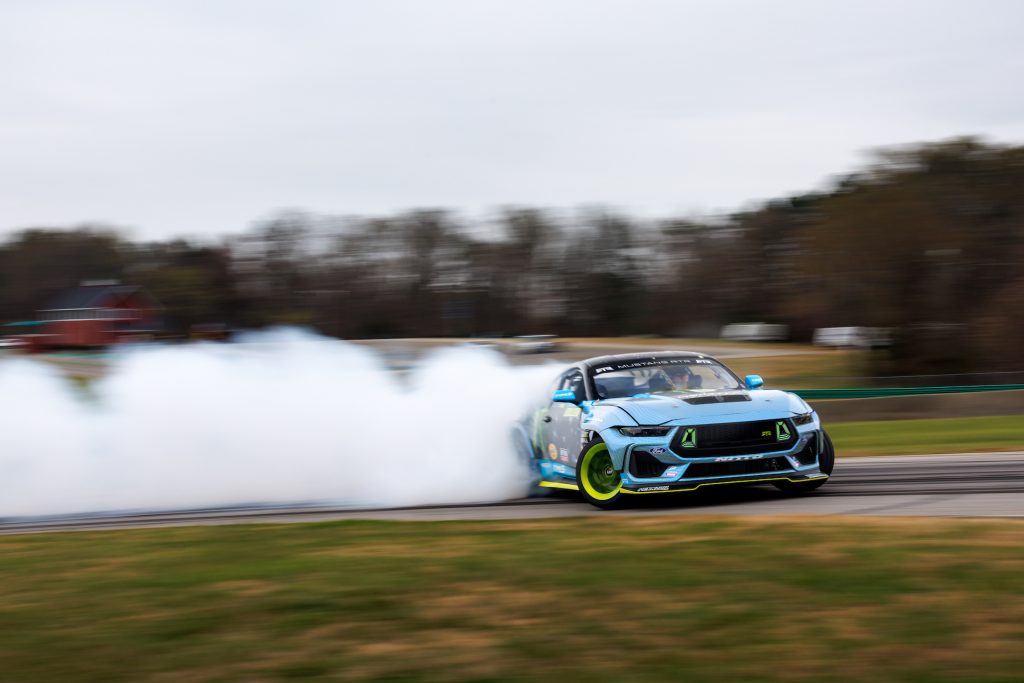 Demonstrated by two-time Formula Drift Champion, Vaughn Gittin Jr., the drift brake has seen significant tuning thanks to a collaboration of Ford and RTR racing. "We took the bad ass styling, technology, and overall progression of the all-new Mustang as inspiration to develop our new Mustang RTRs for Formula Drift," says Vaughn Gittin Jr. "The result is the best looking and best performing Mustang RTRs that we have ever created, and they are so fun to drive!"
While the 2024 Ford Mustang's electric drift brake was repeatedly fine-tuned and adjusted on the track, Ford's racing staff made additional enhancements to the competition model like 1,300 horsepower and improved suspension. Considering that this is the 7th-generation of the Mustang, it is no surprise to anyone that this is also the greatest improvement the Formula Drift model has seen in a very long time. On top of its new performance upgrades, getting behind the wheel includes some of the top drivers from the RTR drift team like Vaughn Gittin Jr., Chelsea DeNofa, Adam Liz, and 3x champion James Deane.
Things To Know About the 2024 Ford Mustang's Electronic Drift Brake
The completed development of the electronic drift brake for 2024 Ford Mustang was a joint effort between Ford and RTR. By putting great emphasis on its track-only uses, this segment-first electronic drift brake unlocks the rear-wheel-drive drifting abilities that previous versions of the Mustang are familiar with, as well as the look, touch, and feel that resonates with a traditional, mechanical hand brakes.
Prospective Mustang owners also need to take into account that this drift brake is part of the Mustang Performance Parking Brake that is equipped in both the 2.3-liter EcoBoost and 5.0-liter V8 Mustangs in automatic and manual transmissions, as well as being available in the Performance Pack. Through use of the latest riding technology and emulating the RTR Drift Mustang's hydraulic drift brake, it has more than three times the braking power than that of a standard mechanical parking brake.
This electric drift brake is also very user-friendly, allowing novice drivers to learn how to properly drift and change the Mustang's system settings while operating in track-only situations.
This drift brake, along with the 2024 Ford Mustang, will be available on the market starting in the summer of 2023.
Read More from PowerNation
Latest PowerNation Episodes