This NASCAR-Powered '68 Camaro Is Insane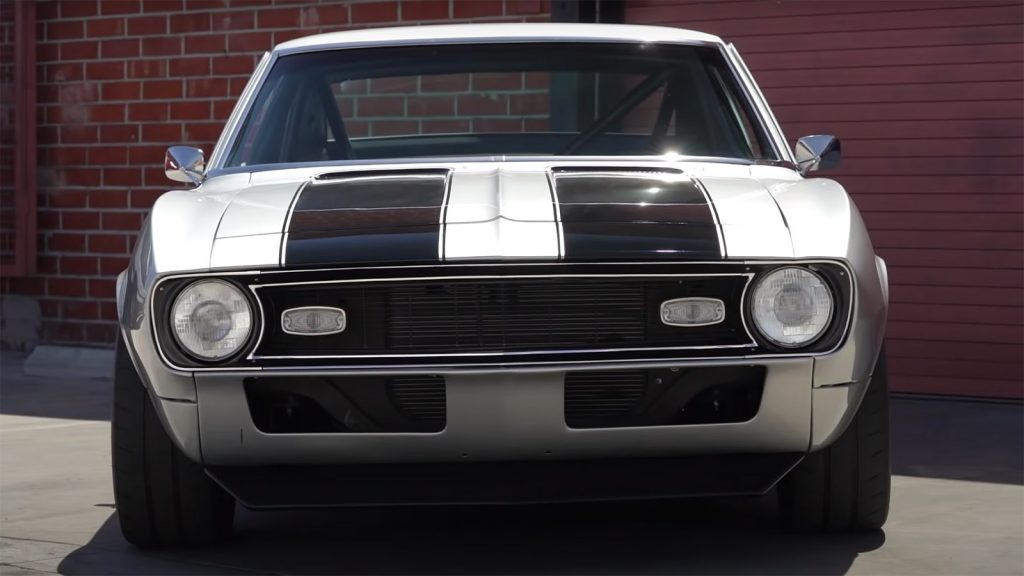 This 1968 Chevy Camaro, with its race-ready NASCAR-powered V8 under the hood, has awesome written all over it. The car alone is a piece of history that attracts the attention of those who aren't even into cars, but when you complement it with a NASCAR engine and straight-cut gears? Now you have the car guys attention too.
Dennis McCarthy is a bit younger than the person you'd expect to be owning a car like this, but his father, Dennis McCarthy Sr. is responsible for building some of the Fast & Furious movie cars. With some help from his family, he's been able to turn this once beat up Camaro into a piece of rolling art.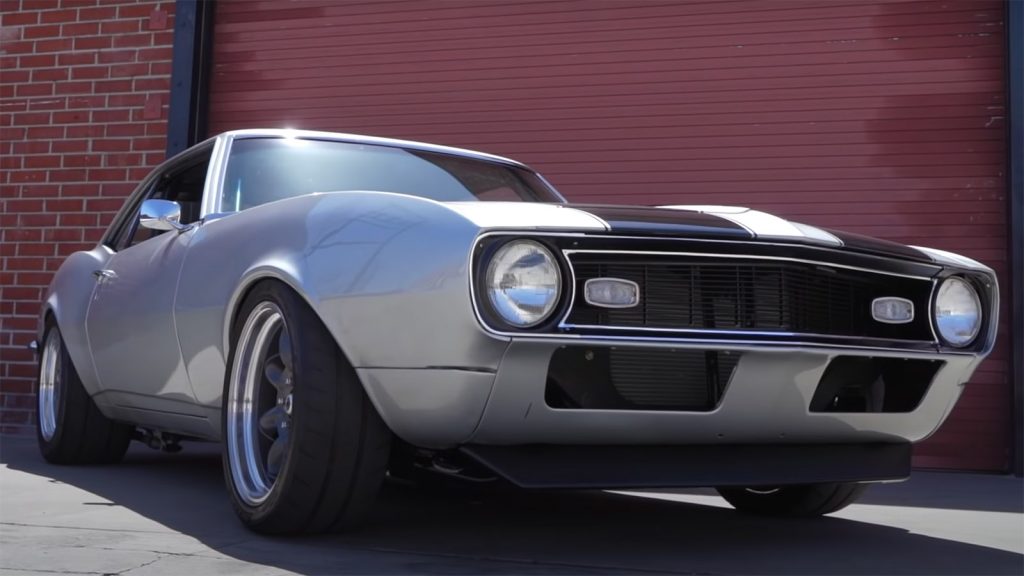 McCarthy mentions that the previous motor ran 550 horsepower at the crank, but this engine has a lot more power, like high 500s power. The engine bay is spotless – you wouldn't believe he ever drives it. He also mentions that the car has a lot of racing components, including upgraded adjustable shaft rockers, a solid roller cam, and adjustable lifters, so it's built to rev up pretty high. He says it's set up for 7K RPM, but he knows it can go further. "A high revving V8 is so much fun." We tend to agree.
McCarthy has done most of the work himself, and when you see the before pictures, it's like night and day. He also upgraded the transmission to a NASCAR Cup spec trans, which has straight-cut gears, letting you full-throttle shift without the clutch. He says it doesn't like to be shifted gently, and from the look of it, it's pretty violent. First gear is a 2:1 ratio, so it needs some gas to get off the line. At freeway speeds the car is unusable because of its 4:88 rear gears, so it's better suited for the street and canyons.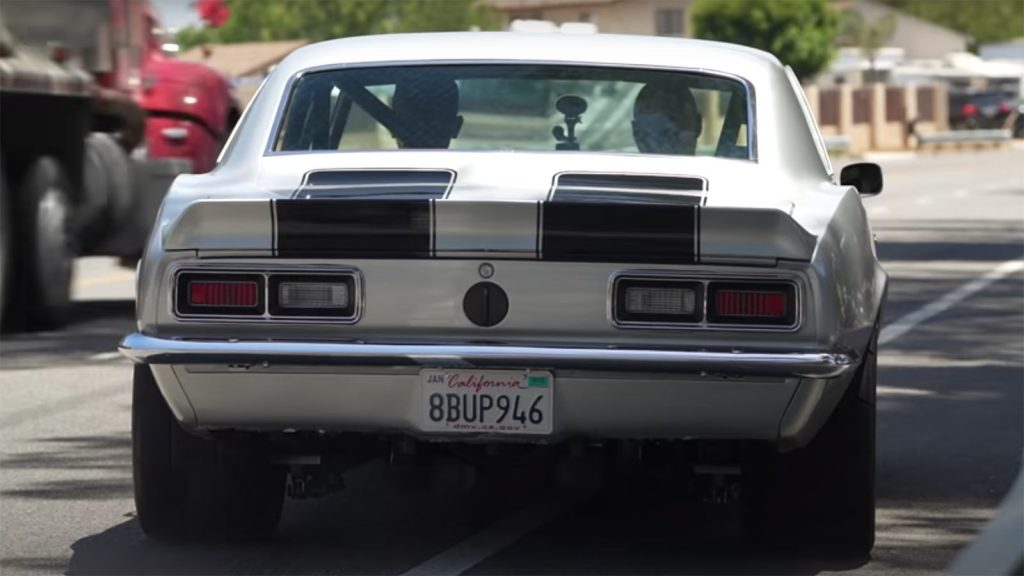 The car is fully caged through and has a stock Camaro subframe. He added adjustable coil-overs, which "transformed" the car. It has Detroit Speed lower control arms, an upgraded sway bar, and upgraded wheels, which helped improve the stance and keeps it in line with the style of the car. It only weighs 3,000 pounds, so the Wilwood brakes are more than enough to slow it down.
This is certainly one of the more unique builds we've seen lately, but when your father builds cars for the Fast & the Furious, we expect no less. Make sure to check out the video as they scream down the bumpy streets of Los Angeles.
Read More from PowerNation
Latest PowerNation Episodes