These Hawaii Tourists Drove Into a Harbor Because Their GPS Told Them To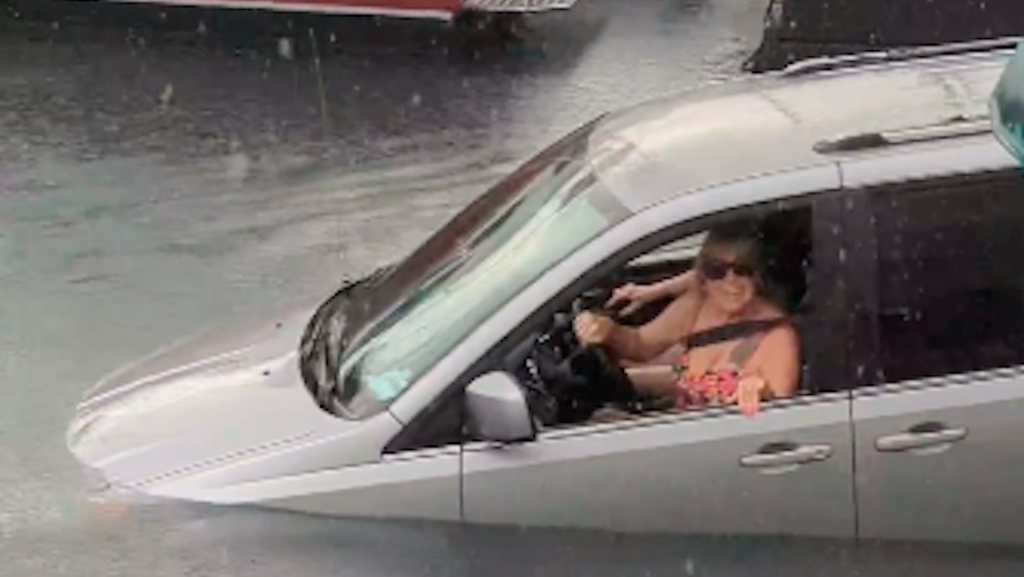 If you need a second to re-read the title, be our guest. Because yes, you read that right, and yes, this actually happened.
In a report by the Washington Post, some Hawaii tourists were in need of some rescuing after being instructed to drive down a boat ramp into a harbor by their van's GPS. According to video footage of the incident, it did not pan out well.
RELATED: Here Is The Full List of Cars That Sank on the Felicity Ace, Including Some Classics
Taking place at the Honokohau Small Boat Harbor in Kailua-Kona, many bystanders quickly realized the severity of the situation and jumped into action to rescue the driver and passenger of what appears to be a Dodge Caravan.
"I jumped into the water and got to the window and spoke to the driver," Sean Hutchinson told ABC News. "It was relatively deep the way they were drifting out. The weather was really bad." Should none of the good samaritans have acted in time, the van would have been quickly submerged under the Hawaiian waters. Because even though the windshield wipers were still going, they did not seem to help much given the fact that it was already half underwater.
Watch The Hawaii Tourists Get Rescued From Their Sinking Fate
While the passenger was able to quickly exit the sinking van, the driver required some assistance leaving. According to witnesses on the scene, including a trained rescue diver, the driver informed them that she had a heart condition as she inched herself out of the van's window.
"We knew we had to try and get the people out, that was the priority," Hutchinson said.
Why Did These Hawaii Tourists Drive Into The Harbor?
As the rescuers were able to carefully escort the driver and passenger out of the water and up the boat ramp, the van continued to sink below the surface. Christie Hutchinson, who filmed the rescue, admits that she can understand the tourist's confusion, as the harbor area can be a bit difficult to navigate.
"They may have gotten distracted looking for the manta tour that they were looking for and they said that they had been following the GPS," says Christie. "I don't know the reasons for them going into the water. But it happened. All we had to do was save them," adds Sean.
According to law enforcement, there were no injuries following the incident.
However, Sean Hutchinson says that this wasn't the first time he had seen a vehicle roll down the boat ramp into the harbor by accident. But it is the first time where the vehicle was facing towards the water.
Read More from PowerNation
Latest PowerNation Episodes