The No. 1 American-Made Vehicle of 2022 is… the Tesla Model Y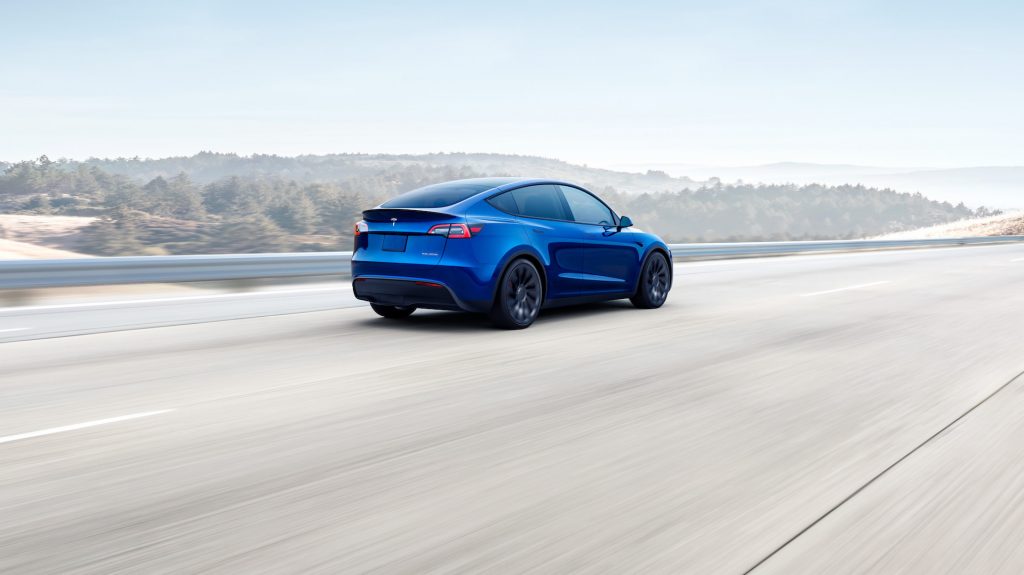 Cars.com is back with its annual American-Made Index to rank all vehicles built and bought in the United States. In order for a vehicle to qualify, it must meet the requirements for assembly location, parts content, engine origins, transmission origins, and the American manufacturing workforce.
Seizing the No. 1 spot on the list is Tesla's Model Y. What is even more surprising is that Tesla also claimed 40% of the top 10 spots on the list, with the Model 3 coming in second, the Model X in fifth, and Model S in sixth.
Check out the full top 10 American-Made vehicles in the list below:
Tesla Model Y
Tesla Model 3
Lincoln Corsair
Honda Passport
Tesla Model X
Tesla Model S
Jeep Cherokee
Honda Ridgeline
Honda Odyssey
Honda Pilot
What is interesting is that the Model S sedan and Model X SUV were late to the game in 2021, which hindered their sales data, thus preventing them from making the list last year.
CLICK HERE TO VIEW THE FULL LIST
The only two other U.S.-based automakers in the top 10 are Jeep and Lincoln. Meanwhile Honda, despite having factories in Lincoln, Alabama, is headquartered in Japan. Honda's Ridgeline is also the only pickup truck to appear in this year's top 10 spots. It is not until the GMC Canyon and Chevy Colorado pop up in the list in the 12th and 13th spots respectively.
Of the 95 vehicles, GMC claimed 19% of the list. Honda proceeded to claim 14%, and Toyota and Ford both tie for third with 12% of the list, and Stellantis landing in fifth place with only 9%.
It should be noted that these results reflect broad variables within the auto industry. It was revealed that 41% of people who purchased a new car during the pandemic chose to buy American. This is more than double of car purchases in 2020.
The results also showed that the 15% increase in affordability was revealed to be the most important factor when purchasing a new vehicle in 2021. Toss in the 21% increase in shoppers considering hybrids and full-electric vehicles. Not to mention the appeal of the Ford Maverick, despite it not being built in the US. GM's plan to introduce affordable EVs in their inventory, based on this data, will work in their favor.
Read More from PowerNation
Latest PowerNation Episodes