The Ford F-150 Lightning May Include Pre-Installed Video Games in its Touchscreen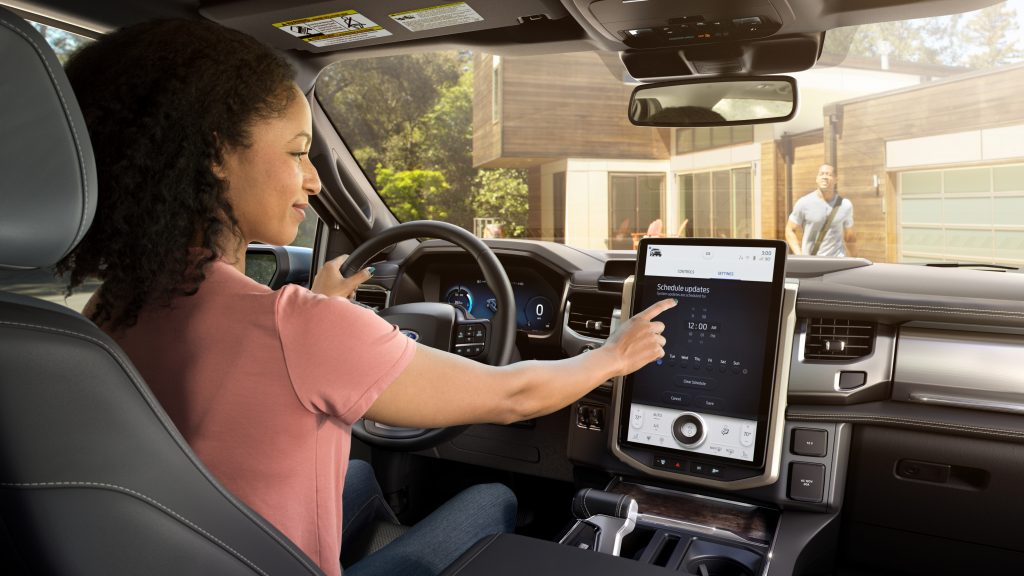 If you look at the evolution of the automobile, it has transformed from being simple A-to-B transportation to a means of personal expression. With the multitude of new technological features being developed and implemented into modern and conceptual vehicles, the auto industry has never seen as diverse of selection as it has today. So much so that some automakers have decided to give their inventory a little bit of fun flare.
Ford's F-150 Lightning is expected to be the first EV pickup truck to hit the market and hopes to set the bar high for its competition to live up to. One of the more interesting features that could make an appearance would be video games installed into the truck's touch-screen infotainment system.
Video posted to his Linkedin by Darren Palmer, Ford's VP of Global EV Programs showed an example of one of the games using the magnet-mounted twist knob as the main control as they steer a supposed Mach-E in and out of traffic while collecting coins. "Some cute little games now on the F-150 Lightning [which are] proving [to be] a hit with my kids in final testing," says Palmer.
For those concerned that this could lead to distracted driving, it is assumed that Ford will have the gaming feature disabled while the truck is in motion. An issue allegedly experienced by some Tesla drivers.
Read More from PowerNation
Latest PowerNation Episodes