Mazda Goes Full Willy Wonka with This Miata Made Entirely Out of Chocolate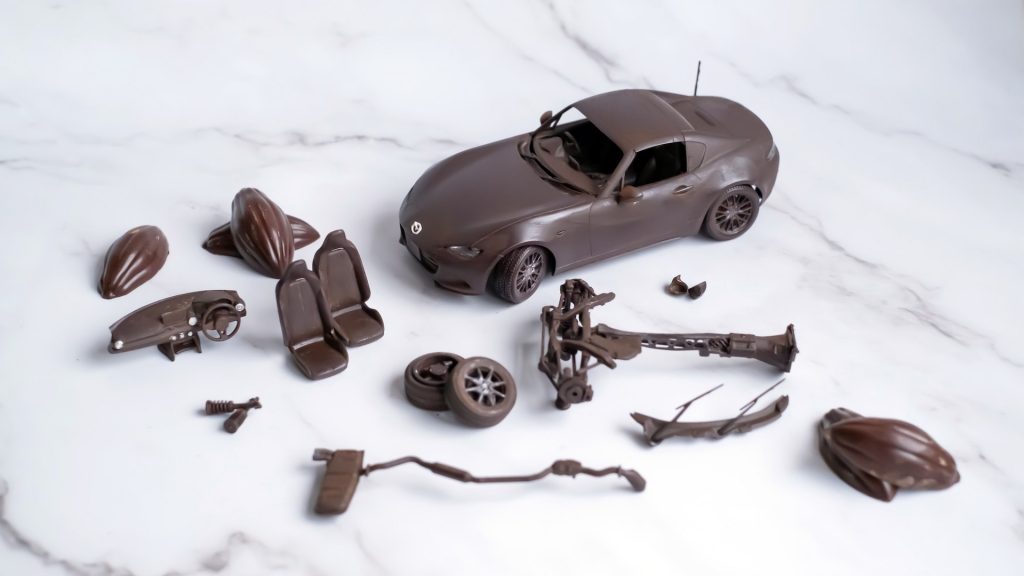 Usually, on Valentine's Day, the typical gifts you give to your loved ones include flowers, boxes of chocolates, and a top-shelf Hallmark card with a handwritten message inside. But how would you express your love to the auto enthusiast in your life? How about a Mazda Miata made entirely out of chocolate?
In a photo shared by Mazda Japan's social media, the chocolate Miata RF is sculpted to scale with incredible detail, along with chocolate wheels and tires, seats, dashboard, windshield wipers, rear subframe, and more!
As delicious as it looks to both car lovers and chocoholics, this chocolate Miata is a single one-off creation made primarily for social media purposes. Although with the number of dessert artisans out there, it is certainly possible you could enlist their talents to turn any model into a sugary concoction.
However, you could always grab yourself a box of milk chocolate tools like in the image below as a substitute.
Read More from PowerNation
Latest PowerNation Episodes