Listen to the Growl of the New S650 Ford Mustang Dark Horse Coyote V8 Engine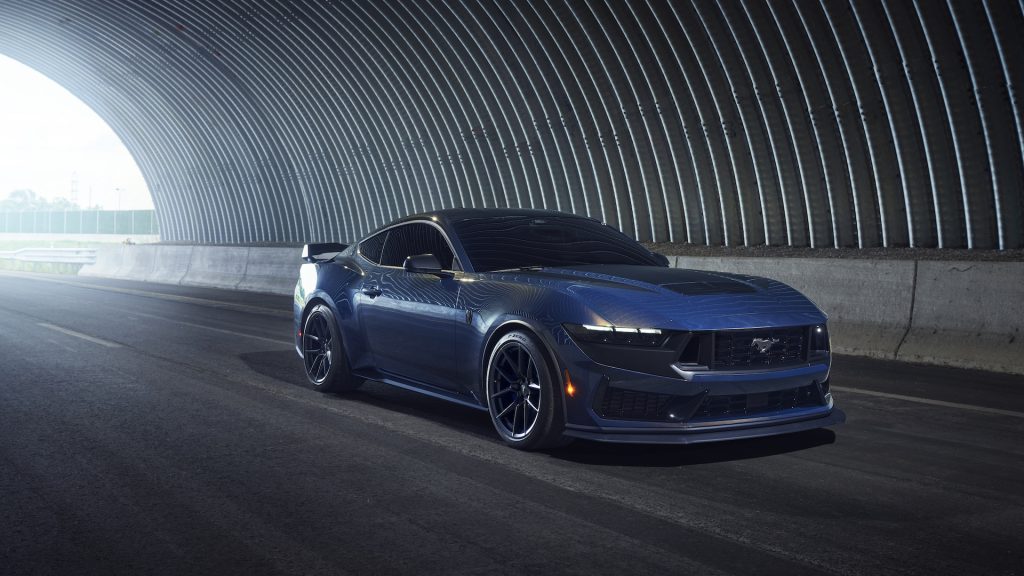 The 2024 Ford Mustang already has fans' hearts pounding, even though production is not scheduled to begin until 2023. However, for those looking for a little extra high-performance out of their sports car, the 2024 S650 Mustang Dark Horse edition is the complete package. Mainly because its naturally aspirated Coyote V8 engine claims to produce at least 100 horsepower per liter.
Ford recently shared a short video of the S650 Mustang Dark Horse that includes a short sample of what the Coyote V8 engine sounds like, as if it were candy for your ears. In case you were wondering, it comes with dual throttle bodies too.
The next-generation Coyote V8 engine expects to produce 500 horsepower minimum, ensuring listeners that those roars and growls aren't just for show.
The video also takes a moment to briefly highlight the Mustang's new light-up sequence, which uses three individual LED daytime running lights fading in from left to right, only to later blink before fully lighting up.
Fair to say that this tasty teaser can affirm to muscle car fans that the future of loud and powerful cars is certainly bright.
Read More from PowerNation
Latest PowerNation Episodes