Ford Issues Patent for "Pet Mode" Feature to Keep Furry Friends Cool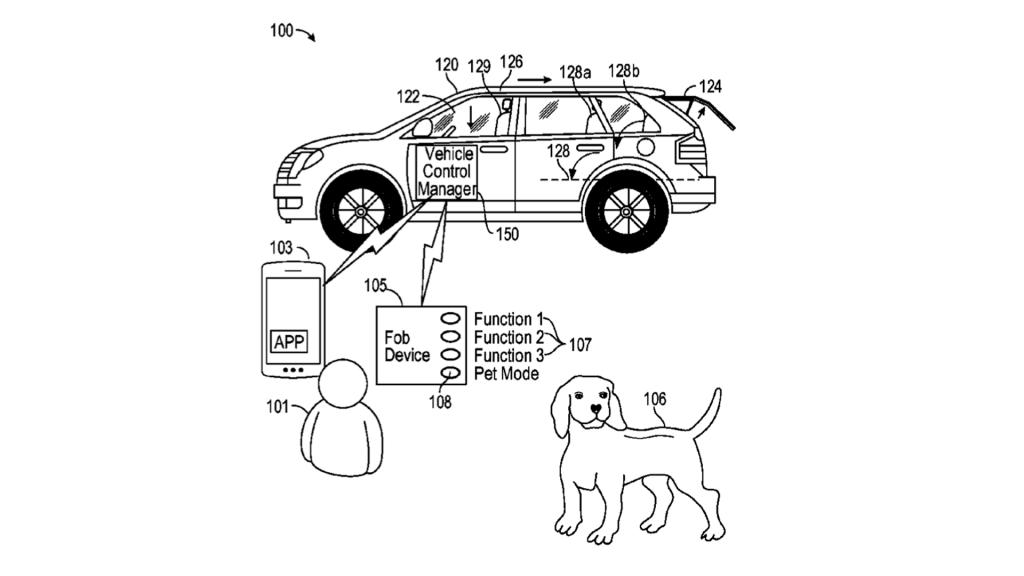 Ford may start having your pet's back because a new patent has been submitted by the automaker to develop a happy riding experience for our furry friends.
The patent is for a key fob that includes a "Pet Mode" feature which allows the owner to activate certain systems within the vehicle while their pet is still inside to create a comfortable environment. By activating "Pet Mode", the signal would command the vehicle's computer to lower the windows, open the sunroof, turn on the air conditioning, open the hatchback, and so on.
Some Tesla owners think Ford is barking up Tesla's tree, because the EV automaker developed a similar "Dog Mode" feature back in 2019. Tesla's "Dog Mode" feature would keep its internal temperature set for the dog's comfort while the central touchscreen would display a message for anyone passing by that the animal is fine and their owner will be returning soon.
While Tesla's "Dog Mode" is operated through its dashboard display screen, Ford's "Pet Mode" would be accessed through the mobile FordPass app, or through the paw-shaped button on the key fob.
Another interesting feature in Ford's "Pet Mode" is activating it via an RFID chip you can add to your pup's collar. Whenever "Pet Mode" is active, the vehicle will sense your dog's RFID to know when your pooch is inside and outside. If it does not sense your dog after a certain amount of time, it will deactivate its "Pet Mode" and return to its normal settings.
Read More from PowerNation
Latest PowerNation Episodes