Crash Test Between US and Mexico Hyundai's Reveal Whose is Safer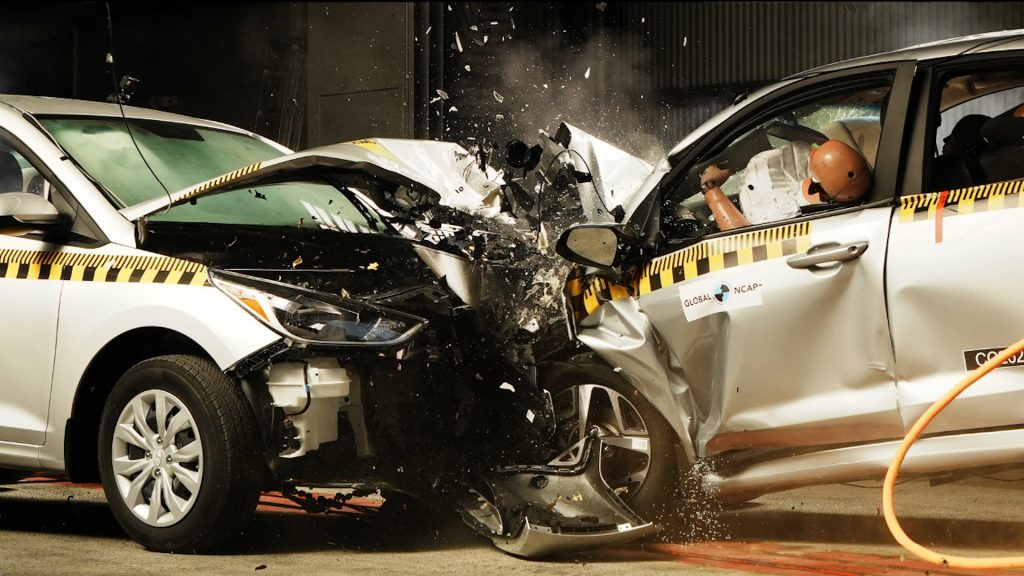 The reason why automakers conduct crash tests is to optimize the maximum safety standards for drivers. Of course, safety standards can change depending on where you are in the world.
Global NCAP (New Car Assessment Program) released a crash test video between two Hyundai cars sold in the US and Mexico to demonstrate the safety standards between the two countries.
Representing the US market is the Hyundai Accent, which is built in Mexico, and the Mexican market is represented by the Hyundai Grand i10, which is built in India.
The crash demonstrated the clear differences in safety standards between the two countries. The US Hyundai Accent comes equipped with six airbags and electronic stability control, while Mexico's Hyundai Grand i10 only has two frontal airbags. The Grand i10's body had also compressed much greater than the Accent, pushing the steering wheel into the driver.
"The level of protection in the occupant zone is really rather poor, with a high risk of fatal or serious injury," said David Ward, Executive President of Global NCAP.
Meanwhile, the American Hyundai Accent had scored much higher when protecting its driver and passengers. Although the front end had taken a very strong hit, the driver would face marginal injuries at the very worst. A sharp contrast to the poor state the driver of Mexico's Grand i10 would have been. The Accent's A-pillar appears to be unscathed and even the windshield made it out intact.
The results show the very obvious safety standards between the US and Mexico, and Alejandro Furas, Secretary General for the Global NCAP believes consumer education about proper vehicle safety, such as publishing star ratings for safety, would be necessary. "We believe that if in Mexico, we have much more powerful and much broader consumer information… the gap will be much smaller," says Furas.
Read More from PowerNation
Latest PowerNation Episodes