A Ford F-150 That Has Been Underwater Since March is Finally Being Recovered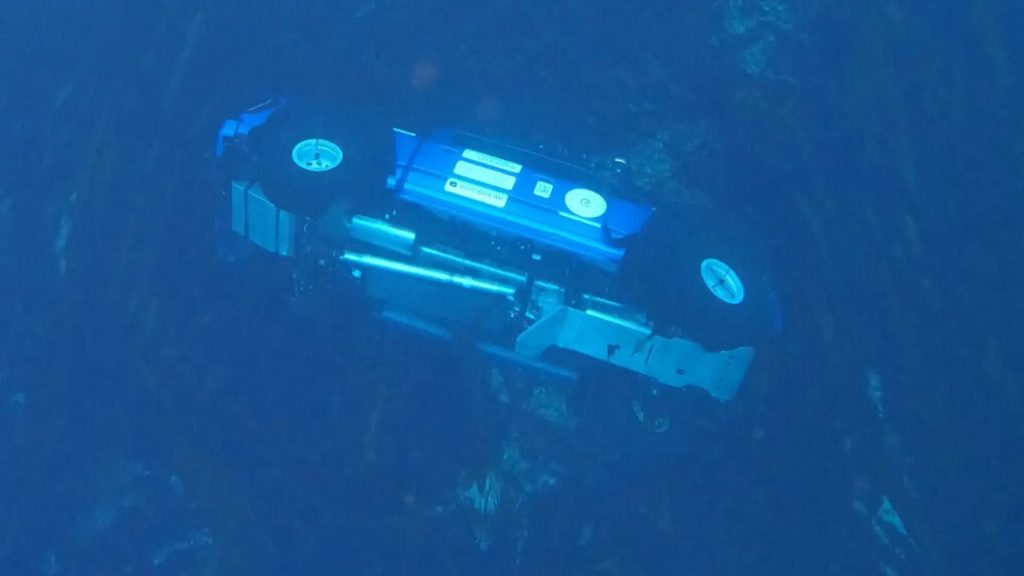 There are off-road trucks. Then there are off-the-grid trucks. That is the motivation behind the Transglobal Car Expedition crew who intend on driving from the South Pole to the North Pole, and then back again in 2024. Without the help of airplanes, it's a very challenging task that has never been completed before. In March 2022, in preparation for the run, the team discovered that one of their F-150's modified by Arctic Trucks had sunk through the ice near the Tasmania Islands in the Northwest Territories of Canada.
Thankfully there were no occupants inside the truck at the time it plunged through the ice, but the crew intends on recovering the submerged F-150 in order to preserve the natural ecosystem. Wildlife monitors will be on hand with the rescue team to make sure there are absolutely minimal negative effects on the environment, mainly due to the truck's fuel tanks that could leak into the Arctic Ocean.
The team intends on sending an active dive team to swim down to the sunken truck, approximately 26 feet, and attaching airbags to it to bring it back to the surface. From there, they plan on floating it to the Tasmia Islands where a Coldstream Super Puma heavy-lift helicopter will transport it to Gjoa, Nunavut, and then it will be sent back to its home in Montreal via ferry.
The F-150 AT44 is a specially modified truck to handle the rough, icy terrain of the Arctic Circle. On top of its modified frame that suits 44-inch Nokian Hakkapeliitta 475/70 R17 tires, it also comes equipped with a Bilstein suspension system, an ARB air-locker front differential, and two fuel tanks carrying a total of 69 gallons of gasoline.
Rescuers expect the operation to take three days and will begin on Thursday, August 25th.
Read More from PowerNation
Latest PowerNation Episodes